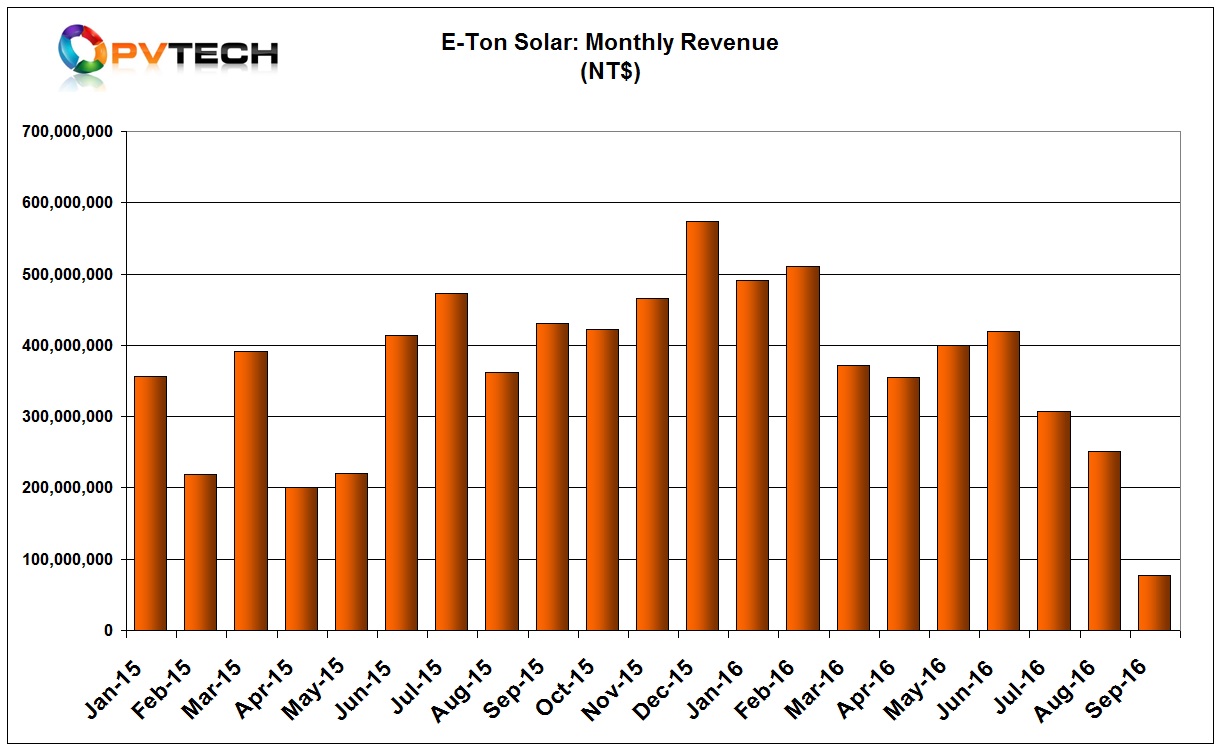 Mono and multicrystalline solar cell producer E-Ton Solar Tech Co Ltd reported a significant crash in September sales that was steepest in three consecutive months of declines.
E-Ton Solar reported September, 2016 sales of NT$77.3 million (US$2.45 million), down from NT$251.4 million (US$8.0 million) in August, almost a 70% decline.
However, E-Ton sales in July sales were NT$307.2 million (US$9.8 million), down from NT$418.9 million (US$13.3 million) in June, then a 26.5% decline.
Sales have declined over 80% since June, 2016 and 82% year-on-year.
PV Tech recently highlighted September sales for several other Taiwan wafer producers, which included significant sales declines in recent months for Energy Technology (GET) and Danen Technology, due to weak demand and ASP pressures.