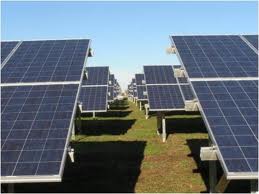 Canadian Solar and renewable energy company EDF Energies Nouvelles have commissioned the 191.5MW Pirapora I and the 92.5MW Pirapora III solar energy projects in Brazil — with the two projects boasting a combined generation capacity of 284MW. Both sites were commissioned in November 2017.
The Pirapora I and III solar projects, located in the Brazilian state of Minas Gerais, were each awarded a 20-year Power Purchase Agreement following the second and first Reserve Energy Auctions, respectively.
The two projects, powered by 600,000 solar panels and 290,000 Canadian Solar modules, will generate 392 GWh and 186 GWh of clean, renewable energy.
EDF Energies Nouvelles acquired 80% interest in each of the 191.5 MWp Pirapora I, 115 MWp Pirapora II and 92.5 MWp Pirapora III projects from Canadian Solar. The Pirapora II project is currently under construction and is expected to reach commercial operation by mid-2018.
Shawn Qu, chairman and chief executive officer of Canadian Solar, said: "We are pleased to announce the commissionings of the Pirapora I and III projects, which are the first solar projects we have connected to the grid in Brazil.
"We see strong potential in the solar energy market in Brazil and will continue to grow our project pipeline in the country to meet the local demand for clean and affordable solar energy. EDF EN is an important partner and we look forward to continuing our successful partnership with more opportunities in Brazil and other countries."