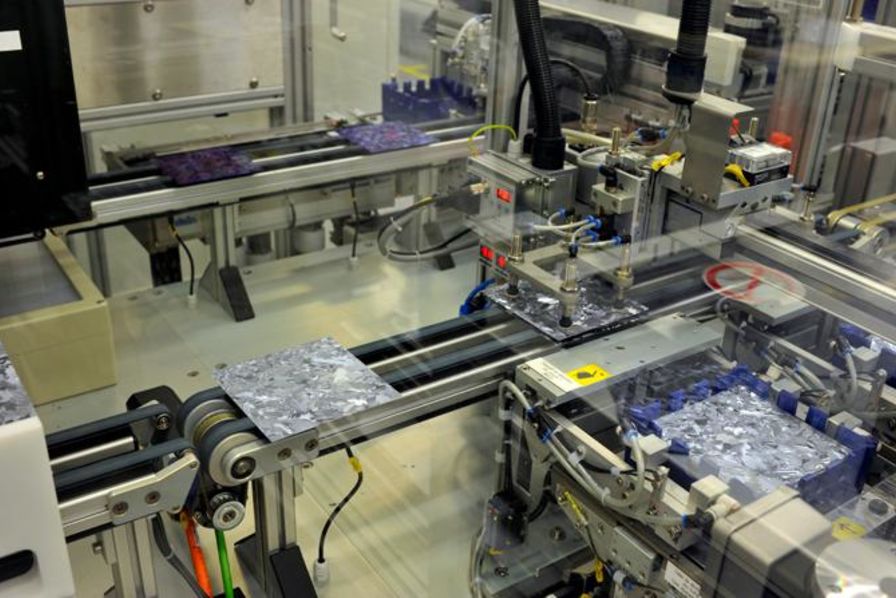 'Silicon Module Super League' (SMSL) member Canadian Solar could become a partner with small-scale PV manufacturer in France, Photowatt, a subsidiary of EDF Energies Nouvelles in establishing a manufacturing plant producing next-generation silicon ingots and wafers.
Photowatt said in a statement that it was in talks with Canadian Solar and ECM Greentech, a Grenoble-based company that has pioneered low-carbon silicon crystallisation technology in partnership with the French National Solar Energy Institute (INES) in regards to the possible joint venture.
The move is in response to Photowatt having only around 50MW of module and cell production capacity in France and the French governments PV project tendering that stipulates a level of low carbon content requirements to be eligible.
The plan would be to increase nameplate capacity to over 500MW, supported by Canadian Solar.
A new company has been proposed, dubbed 'Photowatt Crystal Advanced' with ownership split between EDF Energies Nouvelles via Photowatt (60%), 30%-owned by Canadian Solar and 10%-owned by ECM Greentech.
EDF recently announced major plans to increase its reliance on renewables. The EDF Solar Power Plan lays out its goal to develop and build 30GW PV projects in France over the period of 2020 to 2035.
Dr. Shawn Qu, Chairman and Chief Executive Officer of Canadian Solar said in a seperate statement: "This cooperation is a win-win for each party involved. The French government's ongoing annual solar energy program of 2,500 MWp tendering, together with EDF Group's target of building 30 GWp of solar projects in France between 2020 and 2035 will create great opportunities for solar energy market there. We are happy to participate in the leading development of this next generation of low carbon solar energy production. Canadian Solar has over 16 years of manufacturing experience in the solar industry and has deployed over 25 GWs of solar modules around the world. This new carbon technology, coupled with high efficiency will speed up the energy generation grid parity,"
The establishment of the JV is being reviewed and subject to the clearance by the relevant competition authorities.
ECM Greentech is believed to have developed a low-cost mono-casting technology.