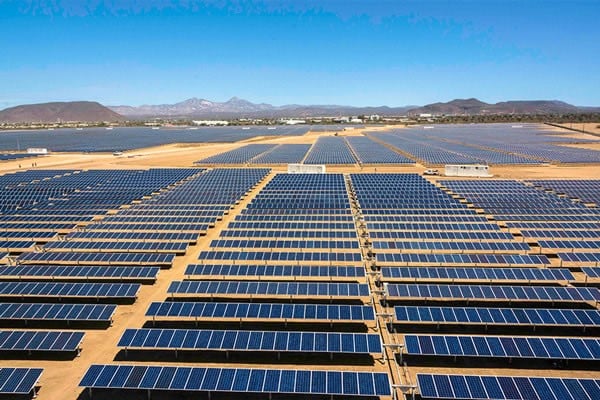 The first project to be deployed by EDF Renewables on Mexican soil is now operational, almost three years after it secured auction backing.
On Thursday, the firm revealed 119.6MW (MWp) Bluemex Power 1 Solar Project has gone live near Empalme, a Sonora State city looking out to the Gulf of California.
The installation, spread across a 340-hectare site, boasts modules provided by Canadian Solar as part of a 1.8GW supply agreement both firms signed earlier this year.
Built by Spanish solar EPC Gransolar, Bluemex required investments of around US$110 million and will now generate an annual 277GWh, EDF explained in a statement.
Gerardo Pérez Guerra, a VP who heads up EDF's Mexican business, conveyed the firm's gratitude for the support of landowners and authorities at the municipal, state and federal level.
The project, Guerra added, will help Mexico meet its renewable pledges and support social and environmental initiatives in Empalme and the neighbouring San Fernando enclave.
For the developer, the project is one of two it succeeded to bag contracts for at Mexico's US$4 billion second renewable auction, held in October 2016.
The tender saw 90MW worth of energy certificates awarded to EDF's Bluemex, together with 252MW granted to a wind project the firm planned in the Oaxaca State.
EDF's launch is one in a raft of utility-scale solar moves in Mexico, with Enel, Neoen, Engie, IEnova, Northland, BlackRock, Actis and JinkoSolar all marking progress in the past year.
The outlook for state-reliant projects has become more uncertain, however, with new president Andrés Manuel López Obrador opting to call off auctions for the time being.