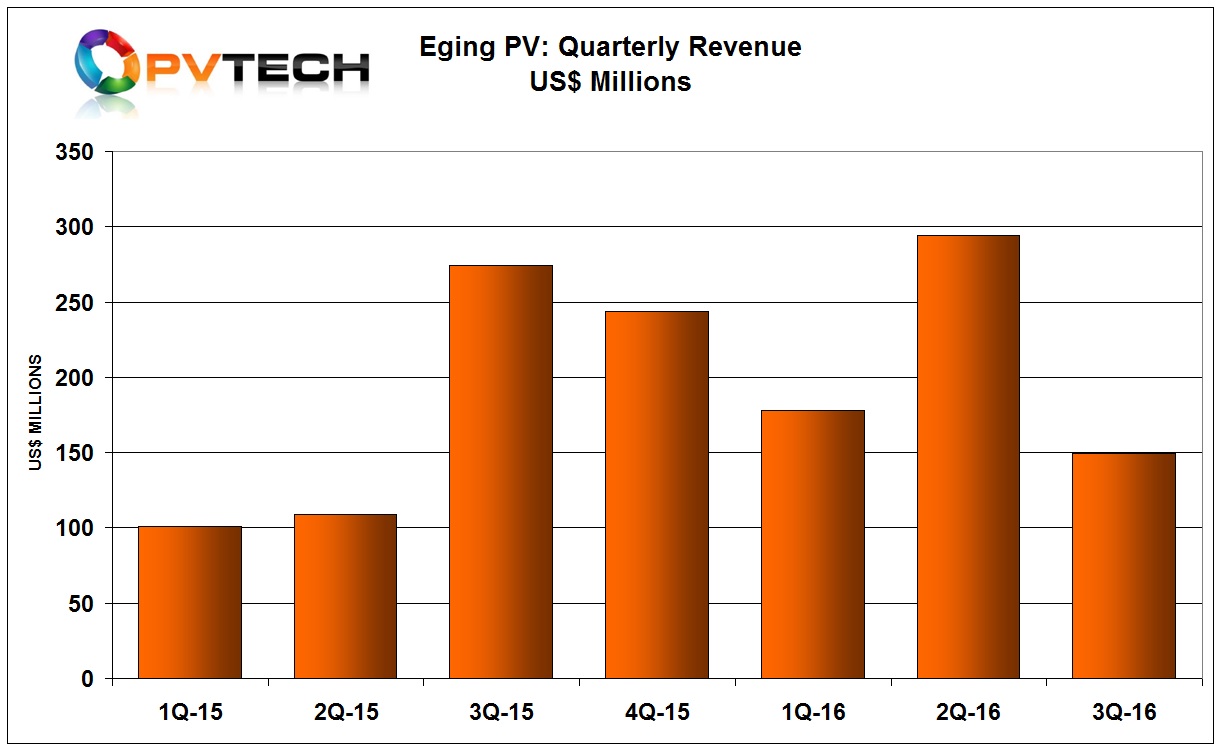 China-based integrated PV module manufacturer and project developer Eging Photovoltaic Technology Co has reported a significant 49.3% decline in third quarter 2016 revenue after a recent record revenue level in the previous quarter.
The stark revenue volatility is primarily due to huge downstream demand in China in the first half of 2016, which installed an estimated 22GW, followed by a major stall in PV power plant project construction after the end of June feed-in tariff changes.
Eging PV reported third quarter revenue of around US$149.2 million, compared to US$274 million in the prior year period. However, revenue was down 49.3% from the second quarter of 2016 when revenue peaked at around US$294 million.