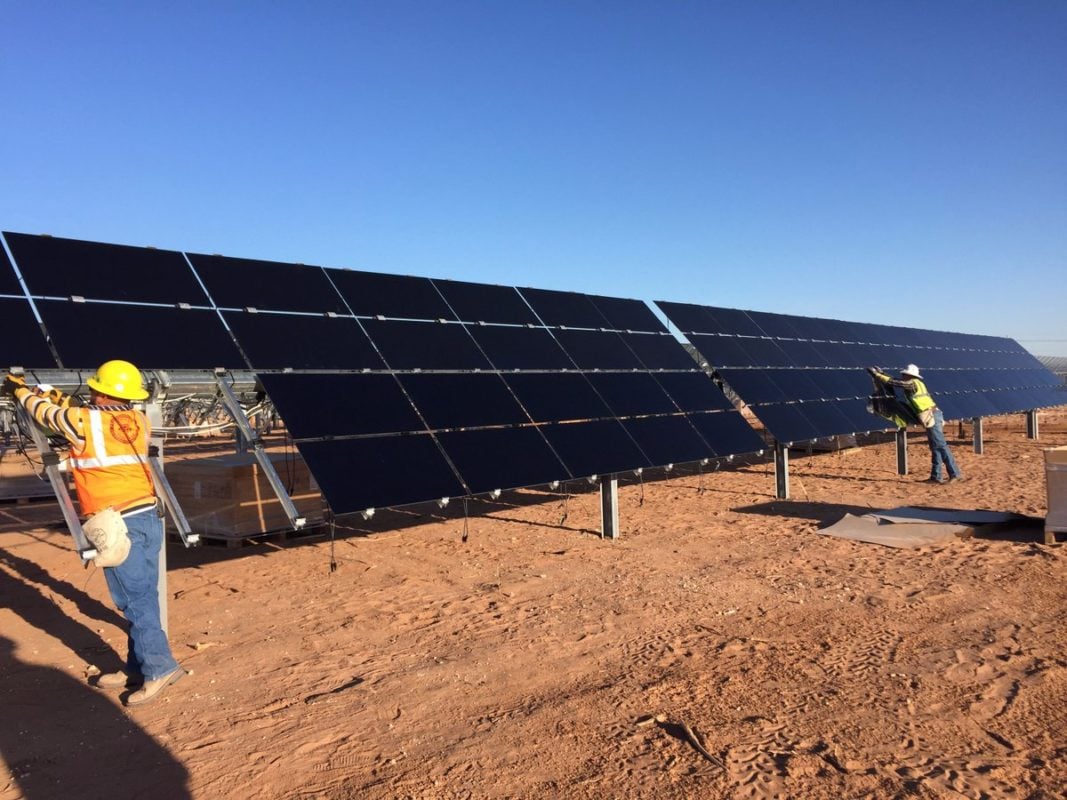 Texas utility El Paso Electric has completely sold out of subscriptions for its community solar programme, just one month after enrolment opened.
The US$6.7 million 3MW facility located at the Montana Power station complex in El Paso will be completed this spring. Once it is complete, some 1,400 customers who managed to sign up for a solar subscription will be eligible for solar generation in 1kW blocks at a monthly fixed rate of US$20.96/kW, with solar and fuel credits offsetting the price, according to the utility.
The El Paso Times is reporting that of those 1,400 customers, around 1,395 are residential and small commercial customers enrolled for an average of 2kW of solar per month, and the remaining five are large commercial customers enrolled for an average of 8-9kW per month.
Although completely subscribed, customers can still sign up for the programme online but will be placed on a waiting list, according to El Paso. If capacity becomes available at a later time, these customers will be contacted on a first-come, first-served basis.
"We're very excited to see that our customers have really embraced Community Solar," said Mary Kipp, El Paso Electric CEO. "The quick subscription time demonstrates our community's interest in different options that provide more accessibility to solar power."
El Paso Electric officials have indicated more community solar plants may be built in the El Paso area if this pilot programme proves a success.