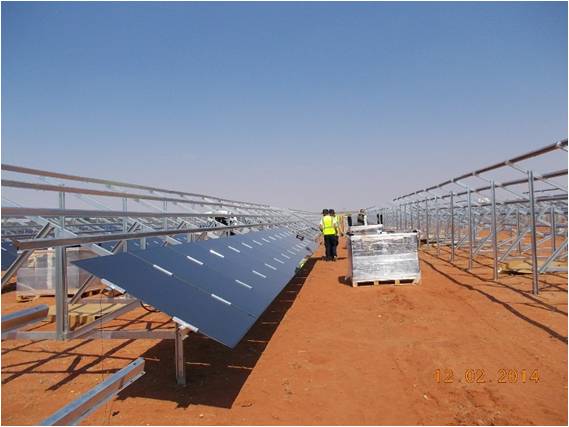 Enel Green Power has completed construction and grid-connected a 66MW solar farm in South Africa, one of three projects in the country the Italy-headquartered utility company announced in March.
The Tom Burke PV power plant is in the province of Limpopo can generate 122GWh of energy a year, with its output to be sold through a 20-year power supply agreement with public utility Eskom. The project got underway through the Renewable Energy Independent Power Producer Procurement Programme (REIPPPP) and was awarded to Enel by South Africa's government. Work on this and two other projects totalling more than 200MW was announced three months ago.
In announcing the completion of the Tom Burke plant, Enel's country manager for South Africa Lamberto Dai Pra said that it brought the company's generation portfolio in the country up to nearly 160MW and referred to a further gigawatt of projects awarded or already under construction through tenders in the market. Enel has also launched sales distribution channels in addition to its generation activities, Dai Pra said.
'Very aggressive' strategy praised by German PV industry group
In a recent interview, Jorg Mayer, managing director of German solar trade association BSW Solar, praised Enel's "very aggressive" strategy to diversify from its core utility business into other areas including PV project development in emerging markets.
"[Enel is] developing huge PV projects and of course there's also financial risk but they have recognised that this is their chance to transform their company from an old utility to a new one," Mayer said.
In contrast, the BSW Solar chief said Germany's major utilities are lagging behind in putting their efforts into making renewables a bigger part of their business models.