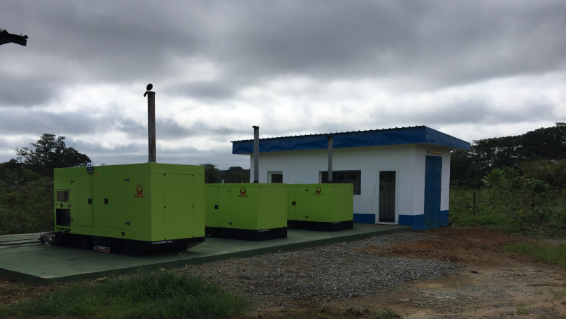 ENGIE has signed an agreement with Gabonese financial institution, Caisse des Dépôts et Consignations (CDC), to deploy eight hybrid solar plants in Gabon, with a combined capacity of 2.2MW.
Under the deal, solar energy will be supplied in locations that currently draw electricity from oil-fired thermal power stations. The project is expected to save Gabon one million litres of oil per year, while reducing generation costs by 30%.
The hybrid solution was developed by ENGIE's subsidiary, Ausar Energy, in collaboration with CDC, the Gabonese Ministry of Energy, and the Gabonese energy and water company Société d'Énergie et d'Eau du Gabon (SEEG). Ausar Energy's hybrids range from 50kW to 2.5MW in capacity and come with an option to include energy storage.
Construction of the Gabon projects will commence in a few weeks.
ENGIE is no stranger to off-grid and small-scale renewables solutions in Africa having recently invested in Husk Power Systems, a developer of microgrids which is expanding its efforts in Asia and Africa.