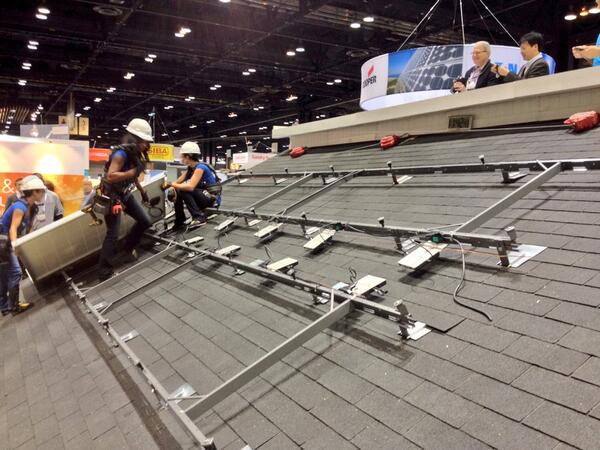 PV microinverter manufacturer Enphase Energy has cited 2015 as a challenging year for the company, which reported a full-year GAAP net loss of US$22.1 million on revenue of US$357.2 million, compared to US$343.9 million in 2014, a 4% increase.
Enphase Energy reported total revenue for the fourth quarter of 2015 of US$65.6 million, selling 129MW (AC) or 547,000 PV microinverters.
The company reported a GAAP operating loss for the quarter of US$15.2 million and a non-GAAP operating loss of US$11.7 million.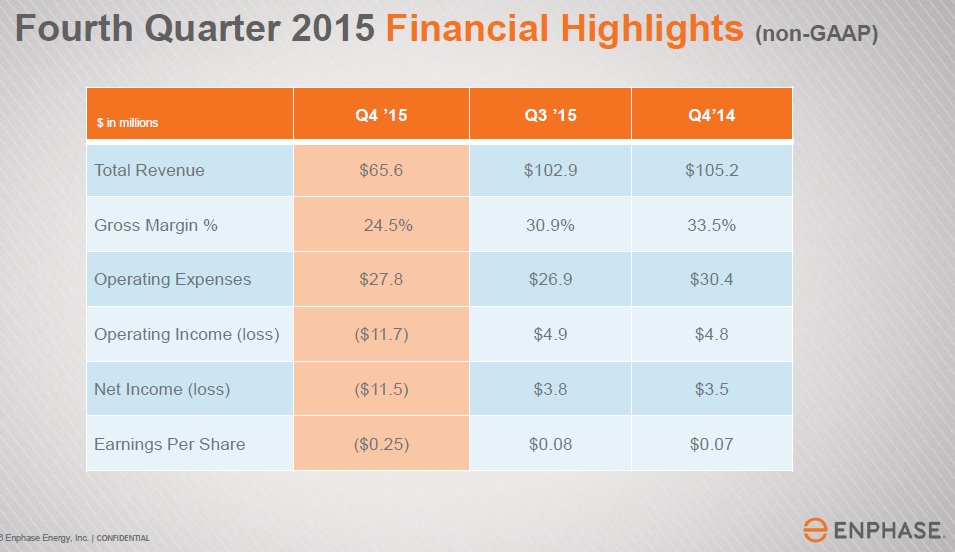 "Revenue for the fourth quarter of 2015 was impacted by the reduction of inventory levels in our channel, which have now returned to normalised levels," said Kris Sennesael, CFO of Enphase Energy.
"During the fourth quarter of 2015, we shipped our 10-millionth microinverter, representing more than 2.5GW of Enphase systems," said Paul Nahi, president and CEO of Enphase Energy. "In addition, we started shipping our 5th generation microinverter. We are making great progress with the development of our Enphase Home Energy Solution, including the AC Battery storage system, the AC module and the AC combiner box. These products will help drive further long-term growth with new and existing partners worldwide."
However, both its home energy solution product and next-generation microinverter are not expected to hit the market until much later in 2016.
The company is partially dependent on sales success in 2016 with its S-Series microinverter and its Envoy-S gateway.
Management noted in its earnings call that it had started shipping the S-Series products, which is the first bi-directional microinverter.
The Envoy-S gateway and its AC Combiner Box also started shipping in the quarter.
Enphase reported international revenue accounted for 16% of total revenue, a 14% increase over the prior year, which was said to have been driven by strong growth in Australia. The company shipped a record 706MW (AC) or approximately 830MW (DC), a 23% year over year increase.
"We expect revenue for the first quarter of 2016 to be within a range of US$63 million to US$69 million," stated Sennesael. "We expect gross margin to be within a range of 18% to 21%. We also expect non-GAAP operating expenses for the first quarter of 2016 to be within a range of US$27 million to US$29 million."