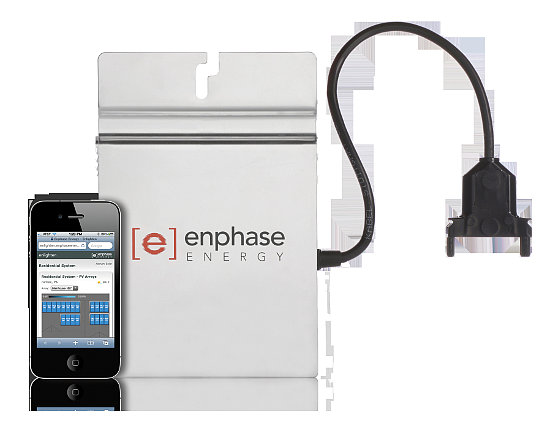 Microinverter producer Enphase Energy reported US$64.1 million in revenue on sales of 143MW (AC) or 611,000 microinverters in the first quarter of 2016 as aggressive pricing boosted shipments by 11% but impacted margins and profitability in the seasonally slower quarter.
The price declines on its Gen 4 microinverters, driven by a strategy to regain lost market share resulted in gross margins of 18.3%, down from 24.5% in the previous quarter.
GAAP operating loss for the quarter was US$19.1 million and non-GAAP operating loss was US$16.0 million, compared to a GAAP loss of US$15.8 million and a non-GAAP operating loss of US$11.7 million.
"We are gaining market share with several new and existing customer wins in both the U.S. and international markets," said Paul Nahi, president and CEO of Enphase Energy. "We continue to execute on our cost reduction roadmap that will significantly drive down our product costs. Also, we are making solid progress on the expansion of the Enphase Home Energy Solution with the upcoming launch of the AC Battery storage system. Together, these will drive long-term growth with new and existing partners worldwide."
The company had also experienced an increase in inventory over the last few quarters and reached US$45.6 million at the end of the first quarter. Management noted in its earnings call that increased demand due to its pricing strategy would reduce through the rest of the year, ahead of the launch of its next-generation product that is designed to have further production cost benefits.
The company also noted that it expected to gain from the start of revenue from its AC battery storage solution in the second half of 2016.
Guidance
Enphase said that it expected second quarter 2016 revenue to be within a range of US$76 million to US$82 million, while gross margins are expected to be in the range of 17% to 20%.