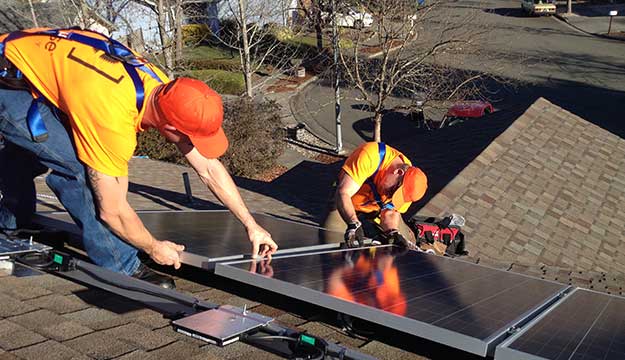 Leading PV microinverter producer Enphase Energy said it would reduce its workforce by 18% as the company struggles to regain profitability. The company had previously announced an 11% cut in jobs in September, 2016.
At the outset of its workforce reduction in 2016, total employee headcount in 2015 had been reported to be 543, indicating that around 60 jobs would be lost in the initial restructuring. Estimated job losses in the second wave of restructuring could men a further 87 jobs would go, accounting for nearly a 30% workforce reduction since September, 2016. The company had made cuts to its workforce in 2015.
Paul Nahi, president and CEO of Enphase said, "This is a challenging decision, and we are very grateful for the hard work and professionalism of all affected employees. However, these actions are necessary to create a near-term path to sustained profitability, while we deliver the new and innovative products we have promised our customers. The gains we have seen in our inverter market share in the U.S. and global residential markets, along with the positive reception of the Enphase Storage System in Australia, the U.S. and the U.K., validate Enphase's ability to continue to lead the industry."
At the beginning of 2017, Enphase continued a recent round of fund raising with a US$10 million private placement from two Silicon Valley veterans, T.J. Rodgers, founder and former CEO of Cypress Semiconductor, and John Doerr, chairman of venture capital firm, Kleiner Perkins Caulfield & Byers.
According to an investor note from ROTH Capital financial analyst, Phillip Shen management consultancy firm, McKinsey was engaged after the investment by Rodgers and Doerr with the latest restructuring efforts a direct result of McKinsey being engaged in the company.
Shen noted that the latest move 'should not be a surprise for the market,' with expectation that product pricing changes and supply chain optimization would be next.