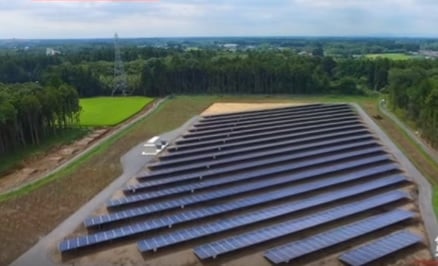 Solar independent power producer Etrion announced that it has completed the first phase of a previously disclosed sale of its Italian solar portfolio to EF Solare Italia — a joint venture owned by both Enel Green Power and Fondo Italiano per le Infrastrutture "F2i".
EF Solare Italia purchased Etrion S.p.A., which owns 53.4MW of Etrion's total portfolio in Italy, for 73.1 million euros and the assumption of related project-level debt of 198 million euros.
Etrion expects to complete the balance of the sale (the 6.7 MW Helios ITA portfolio) in January 2017.
Etrion plans to use the proceeds from the sale to build up its solar development activities in Japan and to repurchase a portion of its outstanding corporate bond. In Japan, Etrion has 34MW operational, 23MW under construction and approximately 250MW in its development pipeline.
Marco A. Northland, Etrion's chief executive officer, commented: "The sale of the Italian assets demonstrates our ability to monetize solar assets at multiples of our original investment. The sale proceeds will allow us to accelerate our growth in Japan while, at the same time, deleveraging the company through our previously announced intention to repay part of our corporate bond."