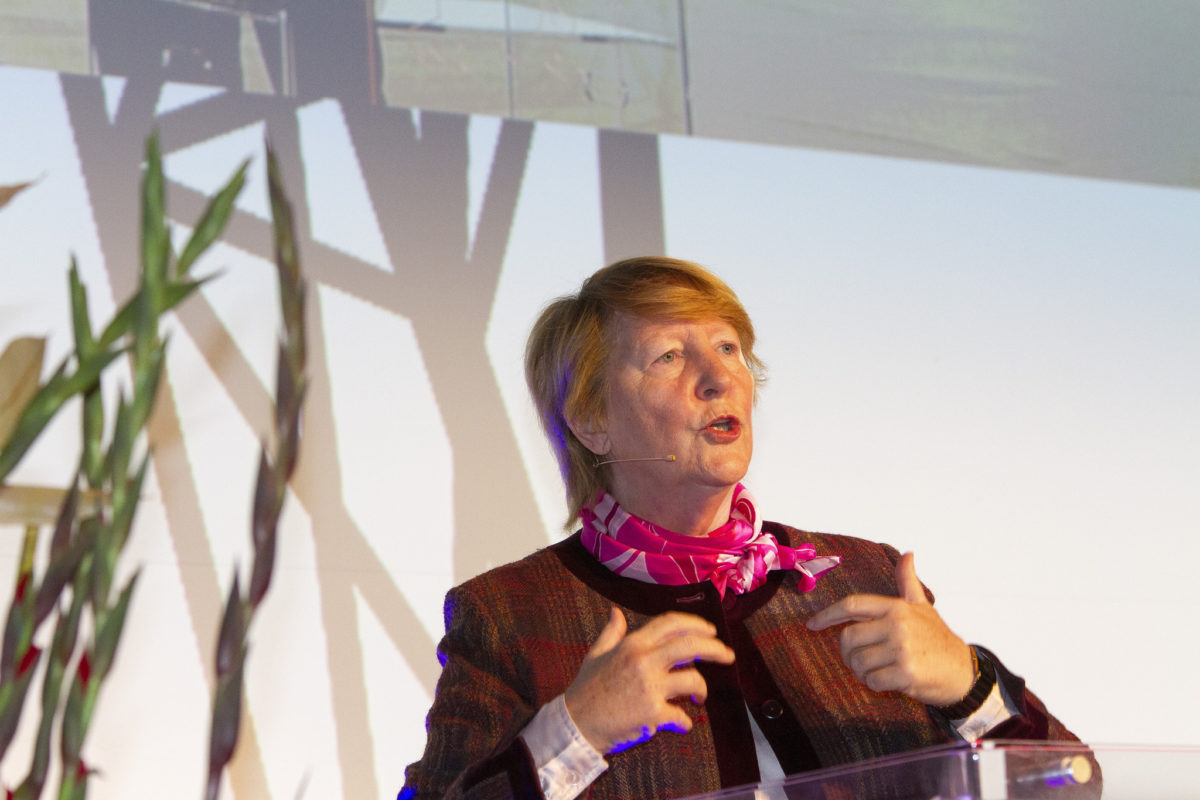 The minimum import price (MIP) has resulted in higher prices and no new jobs, a senior European Commission official said on Thursday.
Marie Donnelly, director of the Energy Commission's renewables, research & innovation and energy efficiency unit, said it was time to "get back to basics" and ask why European PV researchers had developed the technology in the first place.
The decision on the future of the MIP on Chinese modules is currently under consultation. Speaking at SolarPower Europe's workshop in Brussels, Donnelly said the case was an illustration of a particular mindset in Europe.
"The production moved to China and along with it the jobs and then the industry complains that it lost all the jobs. So to protect the jobs we introduced the floor price, and we ended up paying more for panels and we didn't get any extra jobs. But we had to go through that exercise to understand and go back to basics.
"Did we develop it [solar technology] as an industrial policy to have lots of jobs in Europe? Or did we develop it to have a sustainable low cost source of energy," said Donnelly. "That's the issue that is at stake and the issue that we have to come to grips with in Europe. Are we looking at these technologies as a source of jobs or as a source of energy? I have to sit in too many meetings where people say 'renewables are terrible, look at all the jobs that were exported to China'. They don't understand the point so we have to go back to basics," she added.
The decision on whether to extend existing trade measures is due within the year while the Commission's investigation continues. The MIP, negotiated between China and the EU, enables Chinese firms to be excluded from the punitive trade tariffs, as long as they sell above a certain price and within an annual quota.
Frank Niendorf, general manager for Europe at Jinko Solar, had asked Donnelly about the trade tariffs. He told PV Tech that cell and module production in Europe represented a few hundred jobs.
"Going down the value chain is where the much bigger part of the European value creation and jobs are," he said. "Local European value creation takes place in the fields of project development, EPC, thousands of small- and medium-size installation companies, O&M services, financial services and so on. We are talking about many tens of thousands of jobs in the downstream part of the value chain and most of these jobs need to be done locally and cannot move to Asia," he added.
"My message to Ms Donnelly as a representative of the EU Commission would be that in Europe we should not sacrifice all those downstream jobs only to protect a couple of hundred jobs in European module production, which is not really competitive on a global level."
Niendorf estimates that the MIP is now 25-30% higher than global prices.
"As soon as the MIP has fallen the global market price will immediately be applied in Europe again and will allow the EU industry to significantly reduce system costs and this will consequently stimulate growth in most of the EU country markets," said NIendorf.
"This will allow the European PV market to catch up again with the impressive global PV market growth story and most importantly attract the financial investments of big global investors, which currently flow into markets outside Europe," he added.