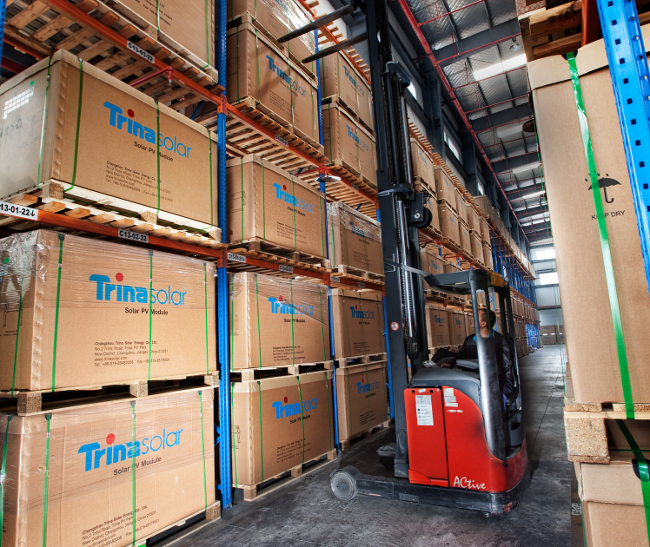 The global PV industry must reject the "blackmail" attempt by Suniva creditor SQN, the responsible government department has told PV Tech.
US manufacturer Suniva launched a trade complaint, now under investigation by the US ITC, that could see tariffs applied to all imported cells and modules. The company has requested a tariff of 78 US cents on imported modules with non-US cells.
SQN, a major creditor of bankrupt firm Suniva, is effectively funding the case through its debtor in possession finance. A letter to the CCCME from SQN stated that for a fee of US$55 million, it would sell Suniva's manufacturing equipment, pushing the firm into liquidation and making the trade case disappear.
The China Chamber Of Commerce For Import & Export Of Machinery & Electronic Products (CCCME) told PV Tech it had no intention of complying.
"For now, the China PV industry is not considering to comply with the unreasonable request and blackmail from SQN/Suniva at all," said Zhang Sen, secretary director of the solar PV products team at CCCME. "Related appealers, shareholders and creditors are actually acting in their private interests, and asking other companies from the global PV industry to pay for their own investment failure.
"We are calling for global PV industry organizations and companies, as well as national governments of related countries to unite together and oppose against this behaviour," he added.
Zhang also said that the SQN had asked for US$51 million for Suniva's manufacturing equipment and US$4 million to cover its legal fees.
Suniva has sought to distance itself from the SQN request and stressed that it is not responsible for the actions of its investors.
In a further statement, the CCCME was scathing of the Section 201 request.
"Suniva didn't enter into actual production after its expansion until the end of last year, and applied for bankruptcy in April shortly before its appeal to the US government under Section 201. Since its appeal, many related organizations/shareholders have expressed their objections. Some of these companies have already submitted solid evidence, showing Suniva's appeal is aiming to use trade remedies to minimise its own investment loss, the company doesn't have any plans to come back to operation, nor promote the development of US PV industry."
There are concerns that the addition of tariffs would render many projects in the US uneconomical and hinder the sector's development.
Additional reporting: Carrie Xiao
Translation: Huangye Jiang