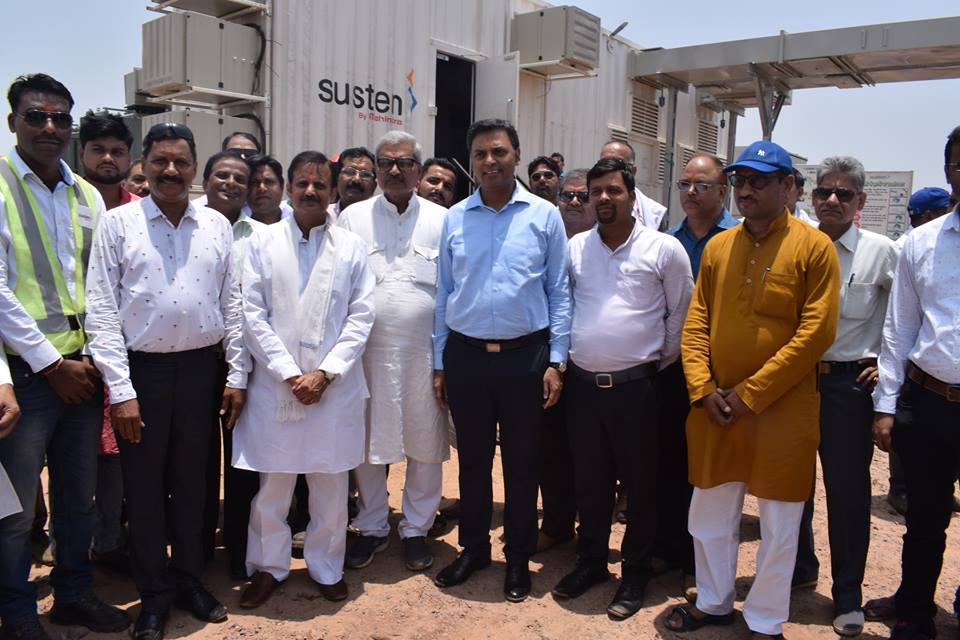 The 750MW Rewa Solar Park in Madhya Pradesh, which drew what were at one time the lowest ever solar tariffs in India, has started supplying power to the grid.
Rewa Ultra Mega Solar Ltd (RUMS), a joint venture between the state Discom Madhya Pradesh Urja Vikash Nigam Limited (MPUVNL) and the Solar Energy Corporation of India (SECI), announced on social media that power had begun to flow from the park saving INR20.76 billion (US$302 million) for state distribution companies and INR12.20 billion for the Delhi Metro, which is drawing power from the solar park.
Unique financing arrangements, a newly favourable economic environment and a payment guarantee were just some of the factors that drew record low bids for this park back in February 2017, with a lowest levelized tariff of INR3.29/kWh from Acme Solar for a 250MW project over 25 years. Solenergi and Mahindra developed the other 250MW projects in the park. PPAs were signed in April.
Since then Indian tariffs have come down as low as INR2.44/kWh once again from Acme Solar on both occasions (including one project outside of a solar park), as well as several other bidders going below the Rewa milestone. China's recent solar policy overhaul is expected to bring module prices down in a significant boon for Indian solar, which relies overwhelmingly on imports from China.
Inspired by the Delhi Metro deal with RUMS, Solar Energy Corporation of India (SECI) has also touted auctioning a solar park of 1,050MW capacity in Madhya Pradesh, from which Indian Railways plans to purchase the power generated.