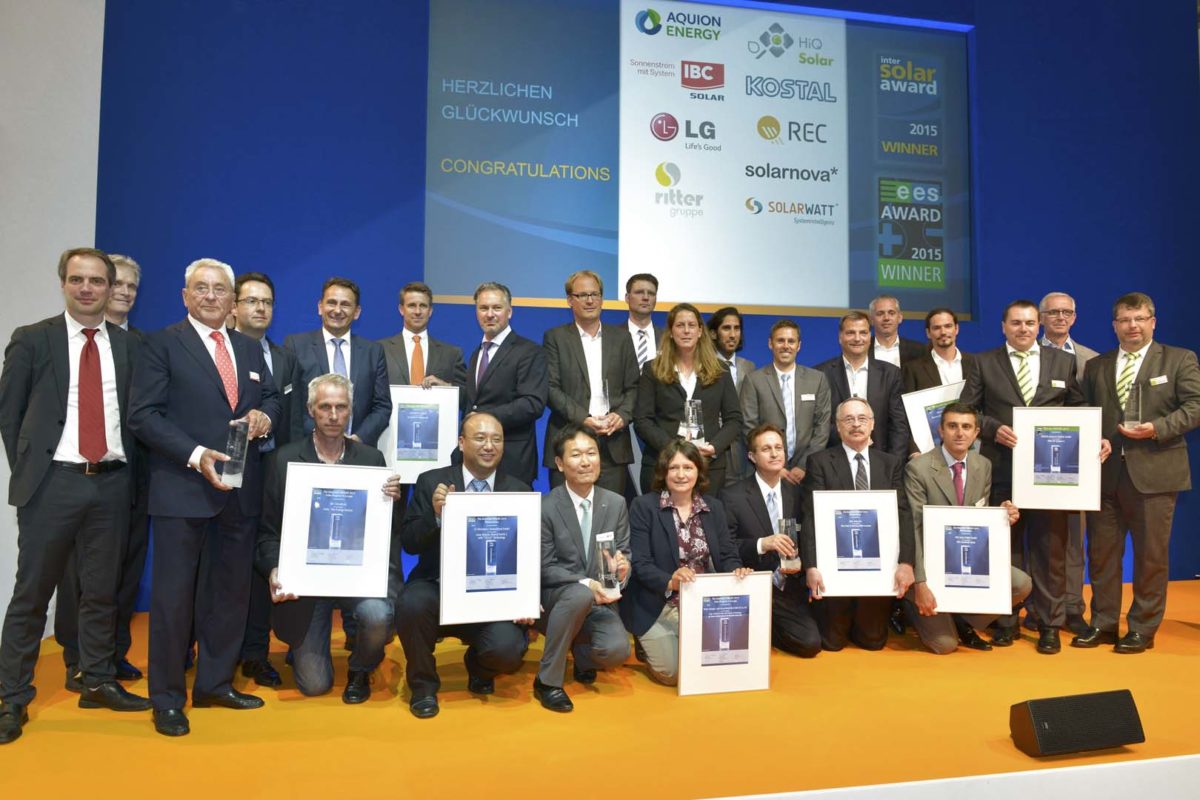 The finalists for the ninth annual Intersolar AWARD ceremony were announced on Thursday, highlighting a number of companies and groups that have pushed new innovations within the PV sector.
In addition to the established Photovoltaics category, this year's awards offers a new category — Outstanding Solar Projects. This new classification recognises projects from across the globe that make significant strides in furthering the solar energy transition.
The winners will be announced at an official ceremony on June 22, 2016, at Intersolar Europe — the world's largest exhibition for the solar industry and its partners.
The finalists for the Outstanding Solar Projects category include Aquion Energy (USA), Schneider Electric SE (France), SMA Sunbelt Energy GmbH (Germany) and S.O.L.I.D. (Austria). S.O.L.I.D. developed the most powerful solar cooling system of its kind — located in Scottsdale, Arizona. Boasting a cooling capacity of 1,750kW and a collector area of 4,865 m², the project helps provide air conditioning for a school with over 2,600 students. ­­
Submissions from groups such as LG Electronics Deutschland GmbH (Germany), NEXTracker (USA), Solar Data Systems, Inc. (USA), SolarEdge Technologies (Israel) and Sunpreme Inc. (USA) all made it through to the final round in the Photovoltaics category. Sunpreme developed a bifacial solar module integrated with an optimizer in an efficient designing, allowing it to perform in adverse ambient conditions.
Last year, HiQ Solar, LG Electronics Deutschland GmbH and REC Solar EMEA GmbH all received awards in the Photovoltaics category.