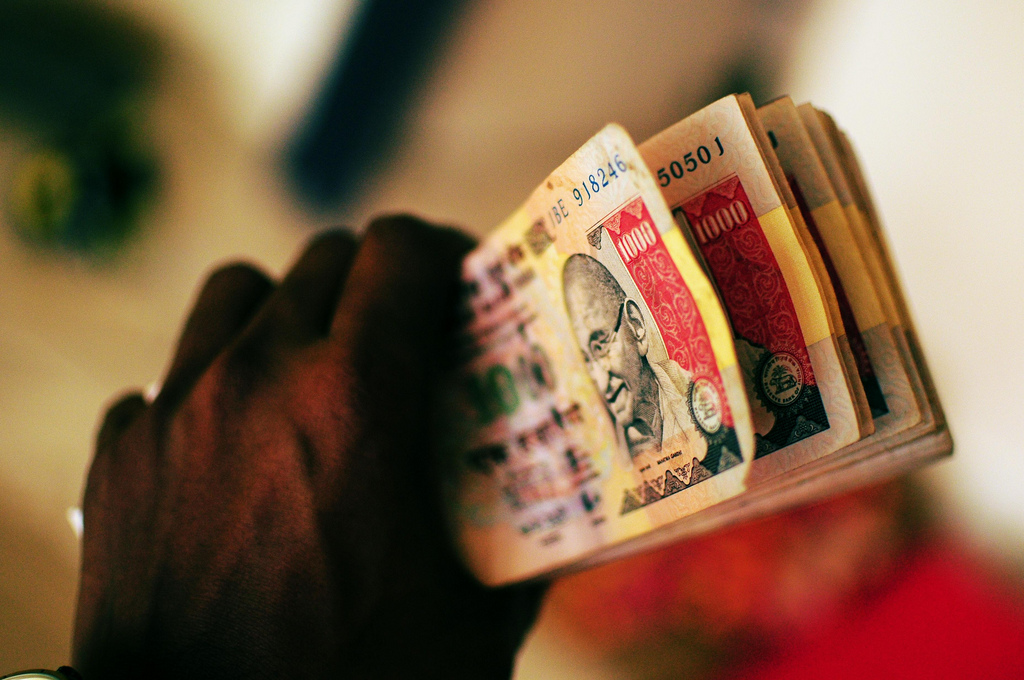 A total of 40 banks and non-banking financial companies (NBFCs) have sanctioned INR712 billion (US$10.7 billion) to finance Indian renewable energy projects since the major Re-Invest event held in February 2015.
Of this, INR295 billion (US$4.4 billion) had been dispersed by the financial instituions up to 21 March this year.
During Re-Invest 2015, India's flagship event in New Delhi to promote renewable energy development and investment in the country, these financial institutions pledged to provide debt funding for renewable energy projects of more than 78.75GW cumulative capacity over the following five years. Re-Invest is a government-backed "meet and expo" for stakeholders by invitation only.
The amount sanctioned so far accounts for 18.63% of the pledging, according to a Central government release.
The news comes amid growing concern over the financing of Indian solar projects, while the PV industry ponders the possible long-term effects from US developer SunEdison's financial woes – It may be trying to offload nearly 1GW of renewable capacity in India. Meanwhile, no developer which has bid for solar projects at a tariff below INR5/kWh has closed on financing yet.
The Re-Invest 2015 event saw renewable energy capacity commitments of more than 283GW from stakeholders alongside a commitment of over 62GW of manufacturing capacity in India. These commitments fitted with the government's ambitious target of 175GW of renewables by 2022, including 100GW of solar.
Ministry of New and Renewable Energy (MNRE) said this goal would require capital outlay of US$160 billion, including US$40 billion in equity.
An MNRE statement added: "As such banks and NBFCs have to play a major role to provide low cost and long-term financing for these projects."
In recent years, some private banks in India have signed deals with development banks to provide loans at concessional rates. Meanwhile, the Indian Renewable Energy Development Agency (IREDA) is providing loans at low rates following its agreements with banks such as KfW, AFD, Nordic Investment Bank, World Bank, Asian Development Bank, the European Investment Bank, and Japan International Cooperation Agency.
The next 2016 Renewable Energy Global Investors Meet and Expo (RE-INVEST) in India has been delayed to March 2017, as the initial was widely seen as a success and it was not necessary to hold another one the following year.
If you are looking to invest in or develop solar projects in India, join us on the 7th of June in London at Solar Finance & Investment: India, a conference designed to bring together European and North American investors and developers looking into the Indian market, as well companies with consolidated presence that are exploring new partnerships.