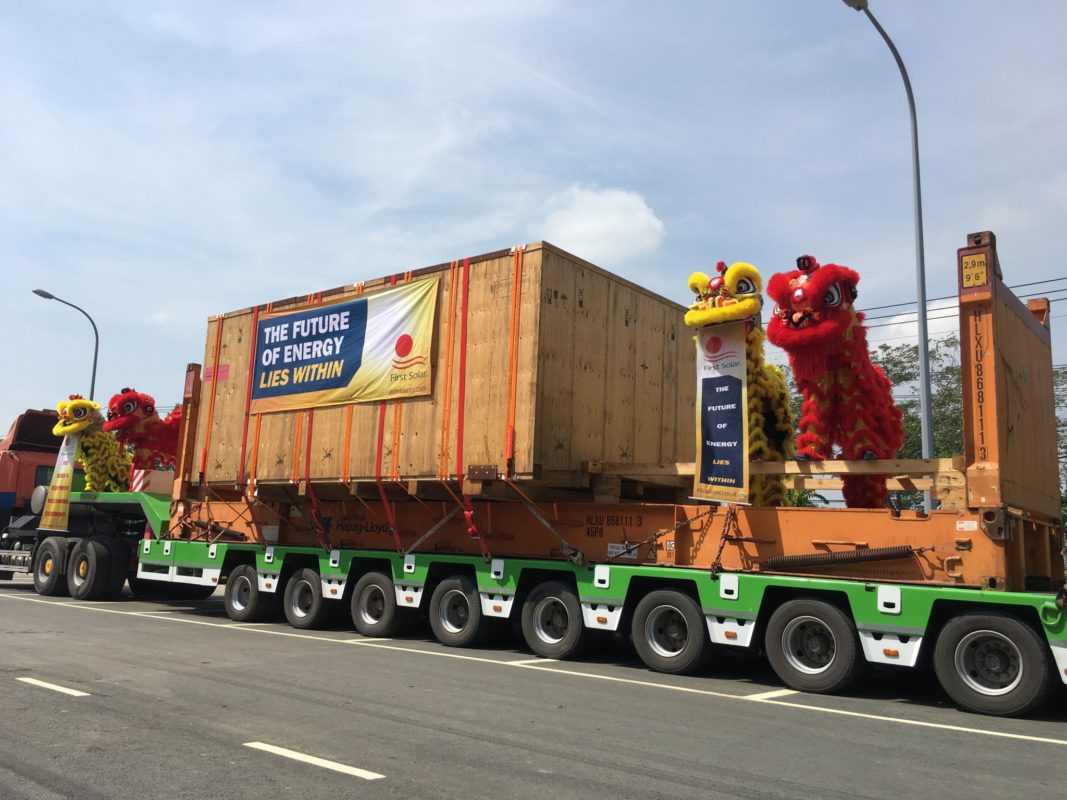 Leading CdTe thin-film manufacturer First Solar has reported that its first wave of next-generation Series 6 module manufacturing equipment have arrived at its first facility (Fab 1) in Vietnam.
First Solar had previously decided to fit-out the shuttered facility as part of ramping its large-area Series 6 thin-film modules, while keeping open its plants in Malaysia, using the small-area Series 4 modules due to demand and potential increased demand due to the then pending decision over the US Section 201 trade case.
The Fab 1 facility in Vietnam has a planned nameplate capacity of 1.2GW. Fab 2, adjacent to the existing facility and said to have the same nameplate capacity is currently under construction and is expected to be completed and ready for first tool installations in the third quarter of 2018.