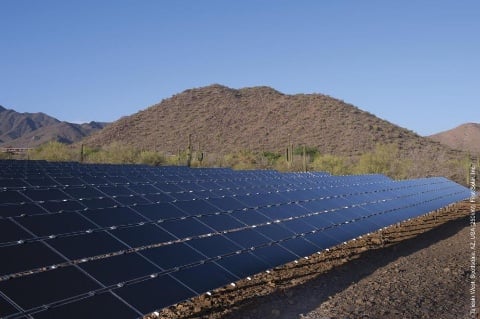 First Solar announced Tuesday that it has completed the sale of its 280MW California Flats Solar Project in Monterey County, California, to global private asset manager Capital Dynamics. Terms of the deal were not disclosed.
The 280MW installation, located on 1,173 hectares of ranch land near the San Luis Obispo and Monterey County borders, is comprised of two phases. The 130MW first phase is expected to be commissioned in the fourth quarter of 2017 and is contracted under a long-term power purchase agreement (PPA). The 150MW second phase, currently under construction, is expected to be completed by the end of 2018.
John Breckenridge, head of Capital Dynamics Clean Energy Infrastructure, said: "We are very excited to have completed another important transaction with First Solar. Our Clean Energy Infrastructure (CEI) team now owns three of the 10 largest solar projects in North America and has over 3GW of projects operating or under construction."
The California Flats Solar Project will generate enough clean solar energy to serve the equivalent needs of about 100,000 average homes per year, displacing more than 109,000 metric tons of carbon dioxide (CO2) annually.
This transaction continues First Solar's recent trend of selling off solar plants in 2017. Selling off solar projects that are either completed or in the early stage of development will become a key strategy at First Solar as the company transitions from its Series 4 CdTe thin-film module format to the large-area, Series 6 at a cost of around US$1 billion.