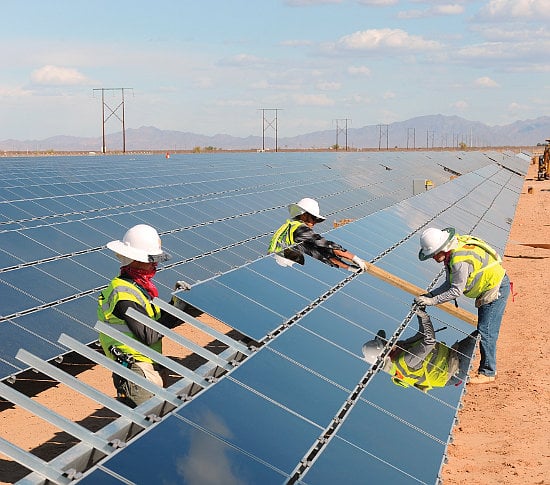 Leading CdTe thin-film module manufacturer First Solar has reported an expected weak second quarter in sales as previously guided but also remains impacted by project completion push-outs and ramp-up issues of Series 6 module production, impacted gross margins.
First Solar reported second quarter revenue of US$309 million, a decline of US$258 million from the prior quarter due to lower system and third-party module sales. Second quarter system sales were also impacted by the timing of certain project sales, which are now anticipated to close in the second half of the year, according to the company.
As a result, the company reported a net loss of US$48.5 million, a negative gross profit of 2.6% and an operating loss of US$103.6 million.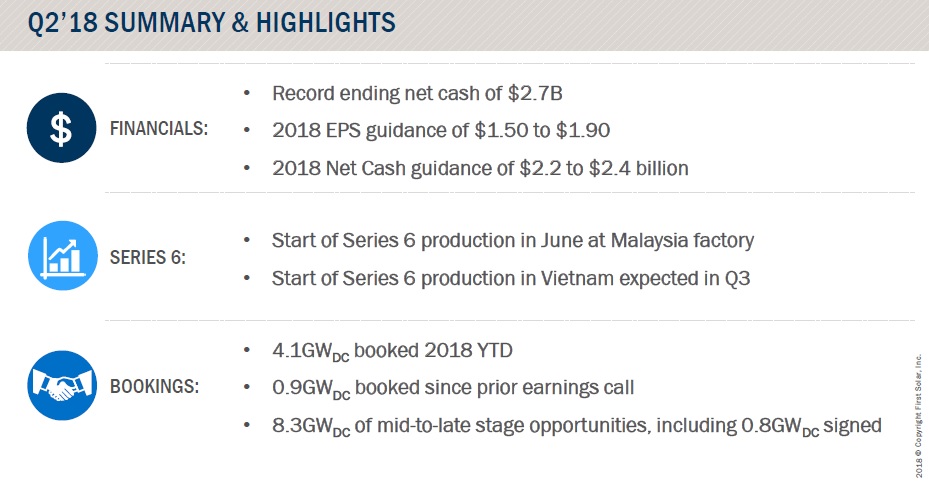 Guidance
First Solar tweaked lower its previous full-year 2018 guidance. The company narrowed the range of net sales to be in the range of US$2.5 billion to US$2.6 billion, compared to previous guidance of US$2.45 billion to US$2.65 billion.
Gross margin range was lowered slightly to be in the range of 20.5% to 21.5%, compared to previous guidance of 21.5% to 22.5%.

Total module shipments are expected to be in the range of 2.8GW to 2.9GW, down from 2.9GW to 3.0GW.
However, net cash balance guidance was improved slightly to a range of US$2.2 billion to US$2.4 billion, compared to US$2.0 billion to US$2.2 billion.