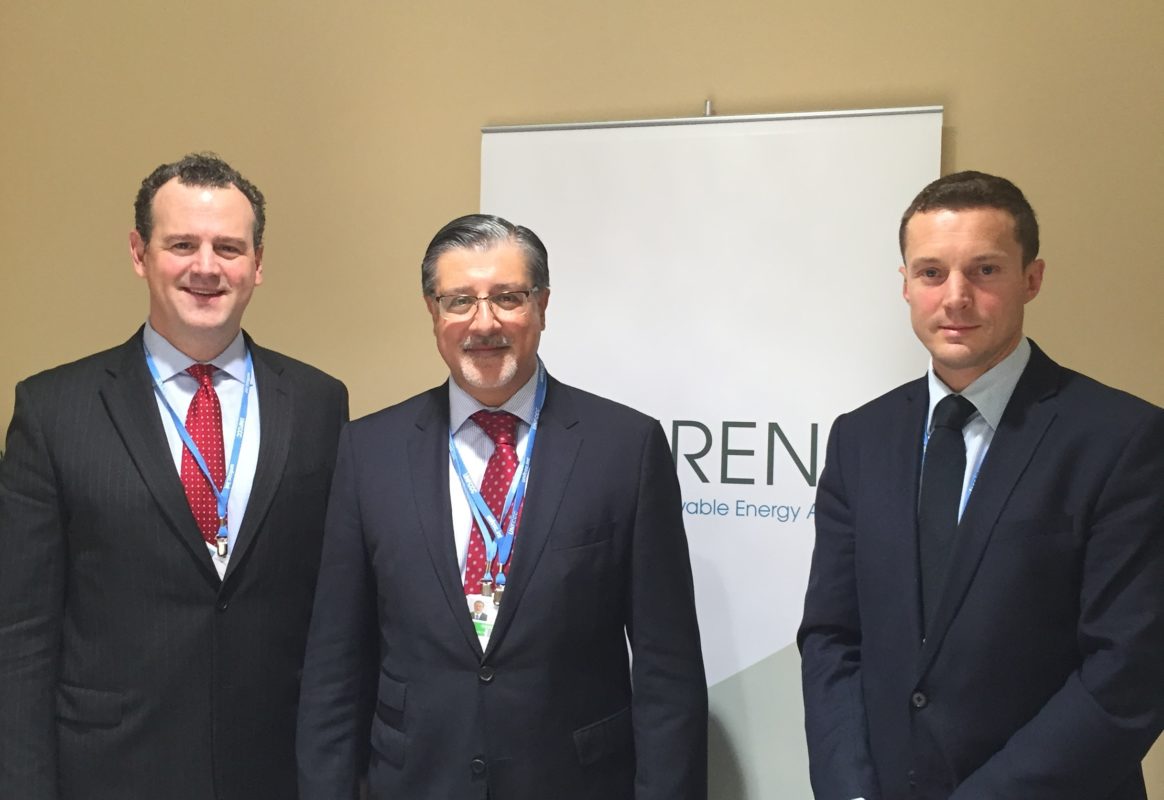 Launched on the fringes of the COP21 climate talks in Paris in December, the Global Solar Council has wasted no time in getting down to the task at hand.
The council is the global solar industry's first international representative body amd has set itself a goal of boosting the adoption of solar worldwide through cooperation, education and training.
Speaking to PV Tech last week, the council's inaugural secretary-general, John Smirnow, formerly of the US Solar Energy Industries Association, outlined some of the first steps the council has taken towards fulfilling its objectives.
Smirnow said the council had forged its first two significant partnerships, with the International Renewable Energy Agency and the Global Solar Alliance, the body set up by Indian prime minister Narendra Modi at the end of last year.
Smirnow said he and the council's chairman, Bruce Douglas, had attended the second steering committee of the solar alliance. "We're in discussion with the international solar alliance about working with them. So we're plugged in at a high level there."
He said the council had also been appointed to IRENA's Coalition for Action, a stakeholder group that works to bolster public support for renewable energy. The coalition has established a solar-specific sub-committee, which Smirnow said he would chair.
"We're just getting started, but the idea is that that group will develop some joint recommendations, and that fits really well with what the global solar council is going to work on this year. So in our inaugural year, we're going to work on a set of recommendations to governments, to international institutions on both solar capacity building and solar deployment," Smirnow said.
The basis for these recommendations will come from a series of round-table events the council will host at the big solar industry events throughout 2015 – first SNEC in China, then Intersolar Europe in June, Brazil Solar Power in July, Solar Power International in the US in September and then PVCEC in China in October.
"Each of these events will have a theme – whether it's innovation, manufacturing, policy," said Smirnow. "It will bring together industry, government, other stakeholder groups, at a high level, and convene a dialogue."
On the two themes for the recommendations – deployment and capacity building – Smirnow said: "Deployment, it's about getting solar installed where it doesn't exist today. And that's very general – that's marshalling financial resources and manufacturing capacity.
"There's also an important element to deploying solar more locally, and that's capacity building. It's one thing to build a 100MW solar array; it's relatively easy to do, you don't need a lot of local technical expertise, you can bring in the expertise for that. But once you start deploying more at the local level, you're having lot more touch points with the existing infrastructure, the utilities, the regulators on the ground.
"For countries that haven't yet fully engaged in solar, there's going to be a huge need for local capacity building, whether that's technical expertise, building relationships with local energy providers, local government. And that's going to be an important focus for the Global Solar Council: to utilise our network of technical expertise to help build solar capacity at the local level."
The council already has 50 national associations on its books, with plans to attract more as it extends its scope, Smirnow said.
"Already I have five or six countries, organisations in Africa that are eager to get some help in building a solar assoc and what they should focus on. So as associations we want to help each other grow and share the knowledge, the technical expertise, the lessons learned from some of the more established associations with some of the new, younger associations and help grow associations that don't even exist today."
In its first year, Smirnow said the council's main objective would be to bed in, grow its membership and identify on what and with whom it will focus its efforts.
"The challenge for us is to not over-commit," Smirnow said. "There are a thousand opportunities and we really need to focus on the ones that are going to make the most difference to the industry and put the industry in the best position possible to make a difference, to accelerate the deployment of solar."