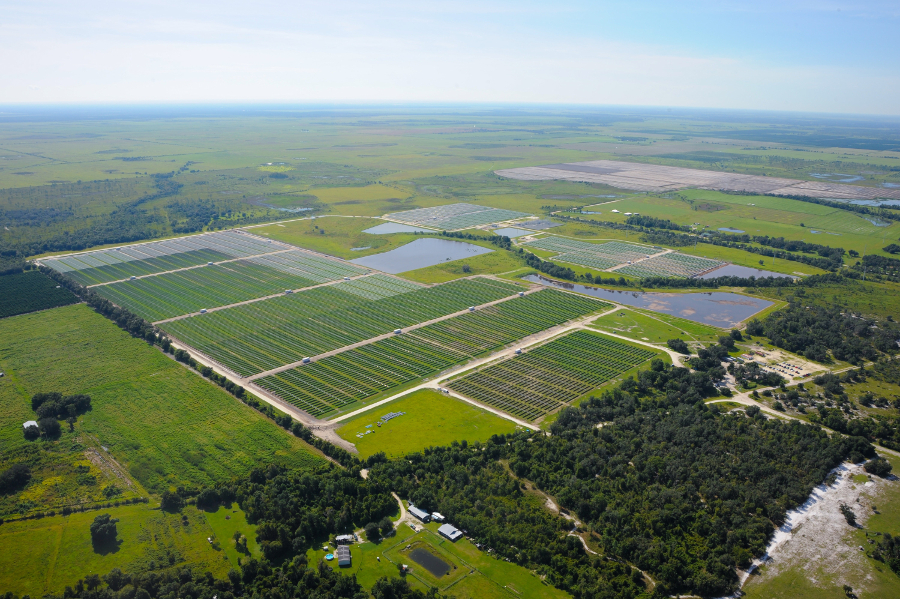 Florida utility Florida Power & Light Company (FPL) has started construction of 225MW of solar plants, which will triple the firm's current solar capacity.
The three community-scale plants of 74.5MW capacity each, FPL's Babcock Ranch, Manatee and Citrus Solar Energy Centres, are spread over 826 hectares and will include around one million solar panels. The three sites were chosen due to the existence of sufficient transmission and substation infrastructure, and strong community support.
These plants, along with several community-based, small-scale solar arrays and commercial-scale solar research installations that FPL is building, will combine for a total of more than 225MW of new solar capacity that is expected to be connected to the grid by the end of this year.
Around 250 people will be employed during the construction phase.
FPL has been working for several years to find ways to reduce costs in order to make the construction of these three solar plants cost-effective.
Eric Silagy, FPL president and chief executive, said: "We're extending our leadership role in the renewable energy space by installing one million new solar panels. If you laid these panels end to end, they would nearly wrap around the entire state. But we couldn't have come this far on our own. Working with the communities we serve, we are building solar energy centres that are not only reliable, but also cost-effective, providing affordable, clean energy for our customers for generations to come."