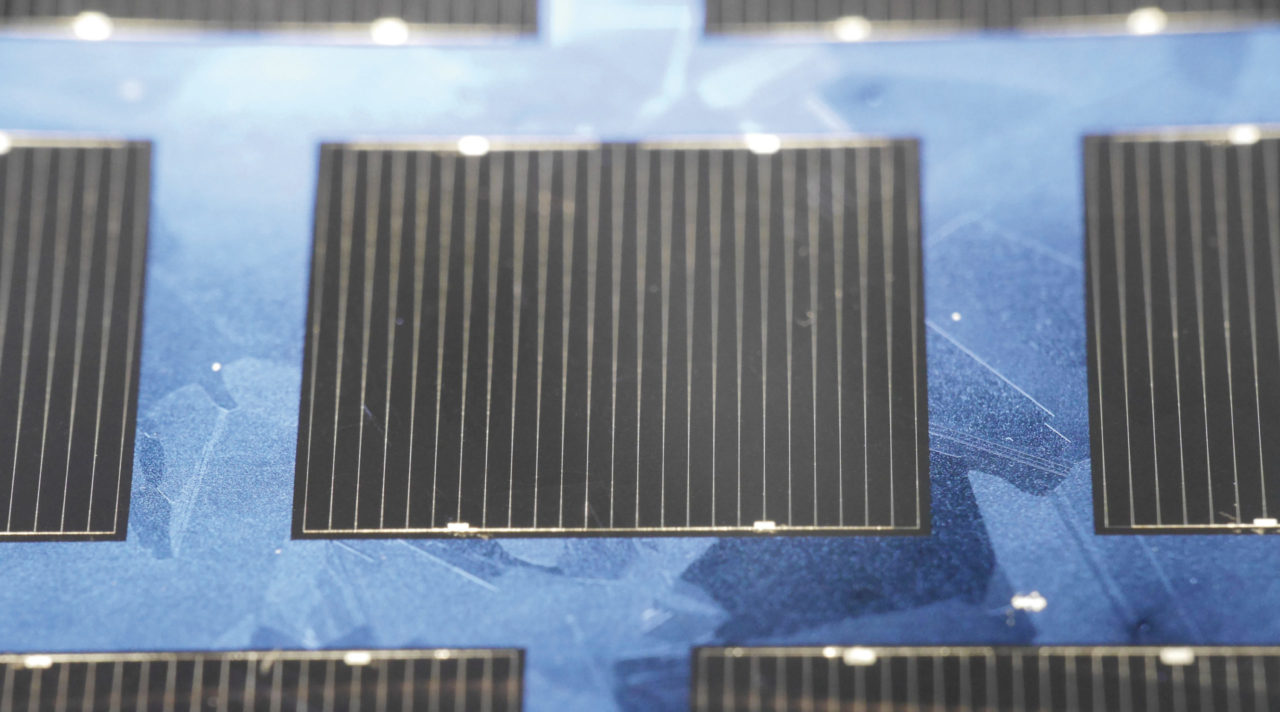 Updated: Fraunhofer Institute for Solar Energy Systems ISE has achieved a record conversion efficiency for lab-sized multicrystalline solar cells of 22.3%.
Fraunhofer ISE said that its researchers had succeeded in decreasing the efficiency gap with monocrystalline solar cells, pushing beyond the magical threshold of 22%, confirming greater prospects of multicrystalline materials and solar cells reaching their maximum potential.
As a starting material, the researchers used hyperpure polysilicon from Wacker Chemie with an optimized plasma texture dubbed, 'Tunnel Oxide Passivated Contact Technology (TOPCon),' developed at Fraunhofer ISE for back side contacting. The TOPCon technology is known for applying electrical contacts over the entire rear surface of the cell without patterning, which reduces charge-carrier losses and leads to higher electrical efficiencies.
Fraunhofer ISE also noted that the whole process from multicrystallization and wafering through to the cell structure and processing had been optimized to achieve the results.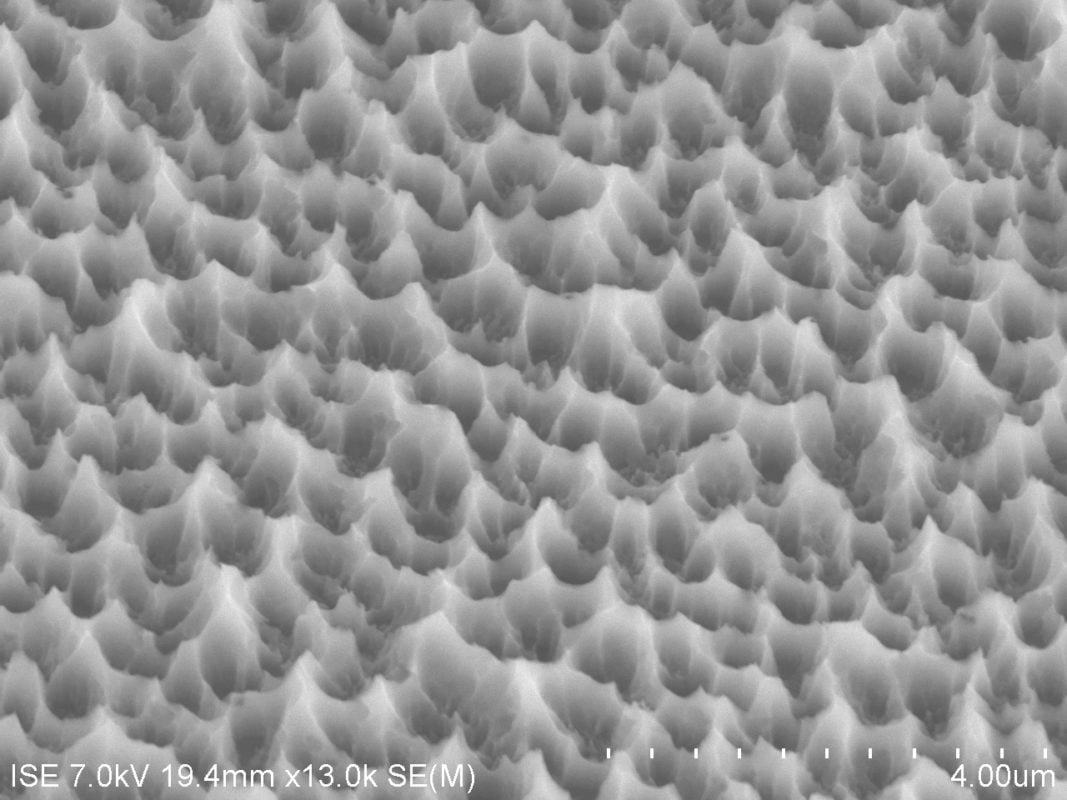 Martin Hermle, Department Head of Advanced Development of High-Efficiency Silicon Solar Cells at Fraunhofer ISE said, "The key to our success was the holistic approach which enabled us to optimize all steps, from the crystallization up to the individual solar cell fabrication processes. The close and continual cooperation between the characterization, crystallization and the solar cell technology research teams at ISE allowed us to reduce the loss mechanisms step by step and successfully develop an optimized process chain."
Division Director Prof. Stefan Glunz added: "These successful results achieved in solar cell efficiency are based on steady, continuous development and demonstrate the strength of European research and innovation in this field. At the same time these advances lead the way for Europe's entry into market production of the next generation technology on the global scale."
The new world record solar cell will be presented at the European Photovoltaic Solar Energy Conference (EUPVSEC) on September 28, 2017 in Amsterdam by Dr. Jan Benick in his talk "Approaching 22% Efficiency with Multicrystalline n-Type Silicon Solar Cells."
This record was said to have been achieved within the 'multiTOP' project, which ran until March 2017 and was financed by the German Federal Ministry for Economic Affairs and Energy BMWi.