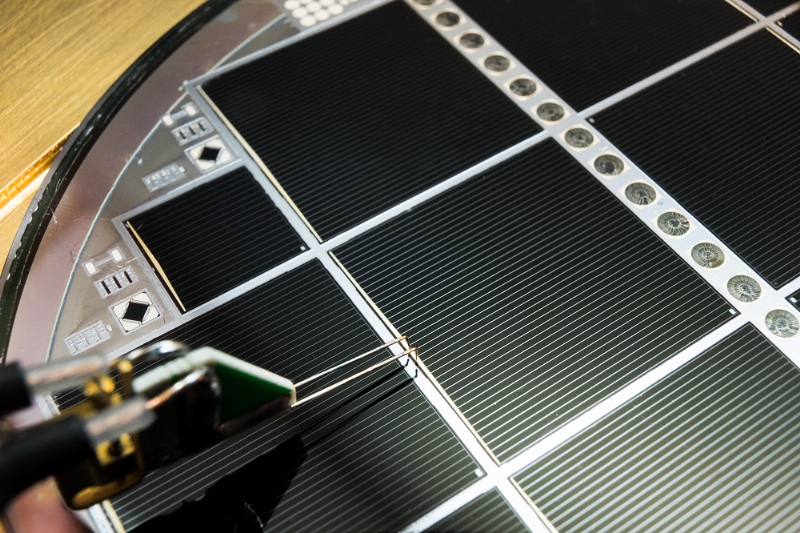 Fraunhofer ISE has surpassed its record solar cell conversion efficiency for an III-V/Si multi-junction solar cell it set in November, 2016.
Fraunhofer ISE said it had achieved a new record cell conversion efficiency of 31.3%, up from 30.2%. Fraunhofer ISE had worked together with the Austrian semiconductor equipment company EV Group (EVG).
EVG supplies a direct wafer bonding tool to transfer III-V semiconductor materials only a few nanometres thick to conventional silicon substrate that creates a monolithic solar cell. Potentially, processing costs would be reduced for using III-V materials.