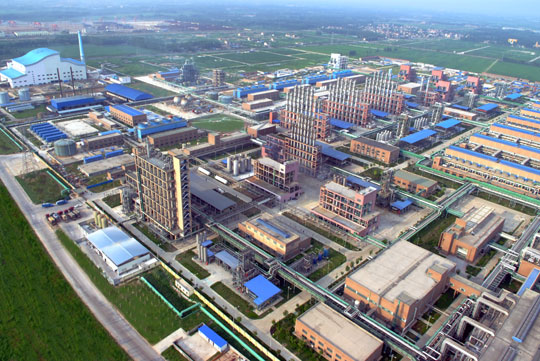 Leading polysilicon and solar wafer producer GCL-Poly Energy Holdings said it was in talks with major China state-owned industrial conglomerate, Shanghai Electric to sell a major shareholding in its main polysilicon production subsidiary, Jiangsu Zhongneng Polysilicon for around US$2 billion.
GCL-Poly said in a financial statement that it entered into a framework agreement with Shanghai Electric Group Company to sell a 51% stake in polysilicon production subsidiary Jiangsu Zhongneng Polysilicon.
The US$2 billion deal being negotiated included a 50% settlement in cash and 50% by the allotment and issue of 'A' shares to GCL by Shanghai Electric.
In a rare level of transparency into deals yet ratified after due diligence proceedings, GCL-Poly said the a majority stake disposal in Jiangsu Zhongneng Polysilicon had been driven by the recent Chinese government's decision to cap solar growth in the country:
"The Company has been adhering to the philosophy of "Bringing Green Power to Life" since it was founded in 2006. Our mission is to continuously provide efficient clean energy for a better living environment. Over the years, we have remained a leading supplier in the global photovoltaic industry, and we have spared no effort in research and development to increase the efficiency of our products and reduce the production costs. We have led the development of the photovoltaic industry to achieve grid-parity and consolidate China's position as a leading photovoltaic market in the world.
Following the recent indication by the Central Government to introduce measures aiming at promoting sustainable development of the photovoltaic industry, enhancing development quality and speeding up reduction of subsidies, the Directors consider that it is important to find a strategic partner in order to continue the Group's initiative for grid-parity."
With the expected impact in China with the curtailment of utility-scale and distributed generation (DG) projects, market research firms are forecasting a period of overcapacity and plummeting prices in the second-half of 2018.
PV Tech had previously reported that due to China's installation growth over the last several years, topping 53GW in 2017, when major manufacturers such as GCL Poly had significantly added capacity to meet demand and highlighted further major expansions in 2018.

PV Tech reported that GCL-Poly produced 74,818MT of polysilicon in 2017, a 7.9% increase over the prior year, while nameplate capacity remained at 70,000MT.
However, its next phase of major polysilicon expansions included the construction of its planned 60,000MT facility in Xinjiang, China, which includes 40,000MT of new-built facilities and 20,000MT of existing Xuzhou facilities to be removed and relocated to the Xinjiang facility.
GCL-Poly said that it expected construction of the first phase of a 20,000MT facility would be completed by the second quarter of 2018 and the second phase of a 20,000MT facility would be completed by the end of 2018.
The relocation of the 20,000MT plant in Xuzhou was scheduled for the end of 2020, should market conditions allow for polysilicon production disruption.
Unlike the majority of polysilicon producers, GCL-Poly's polysilicon subsidiary produces and sell the majority of production in-house to its wafer production subsidiary, GCL-Poly (Suzhou) New Energy.
Wafer production in 2017 was approximately 23,902MW an increase of 37.9% from 17,327MW produced in 2016.
GCL Group also had ambitions to establish manufacturing hubs outside of China.