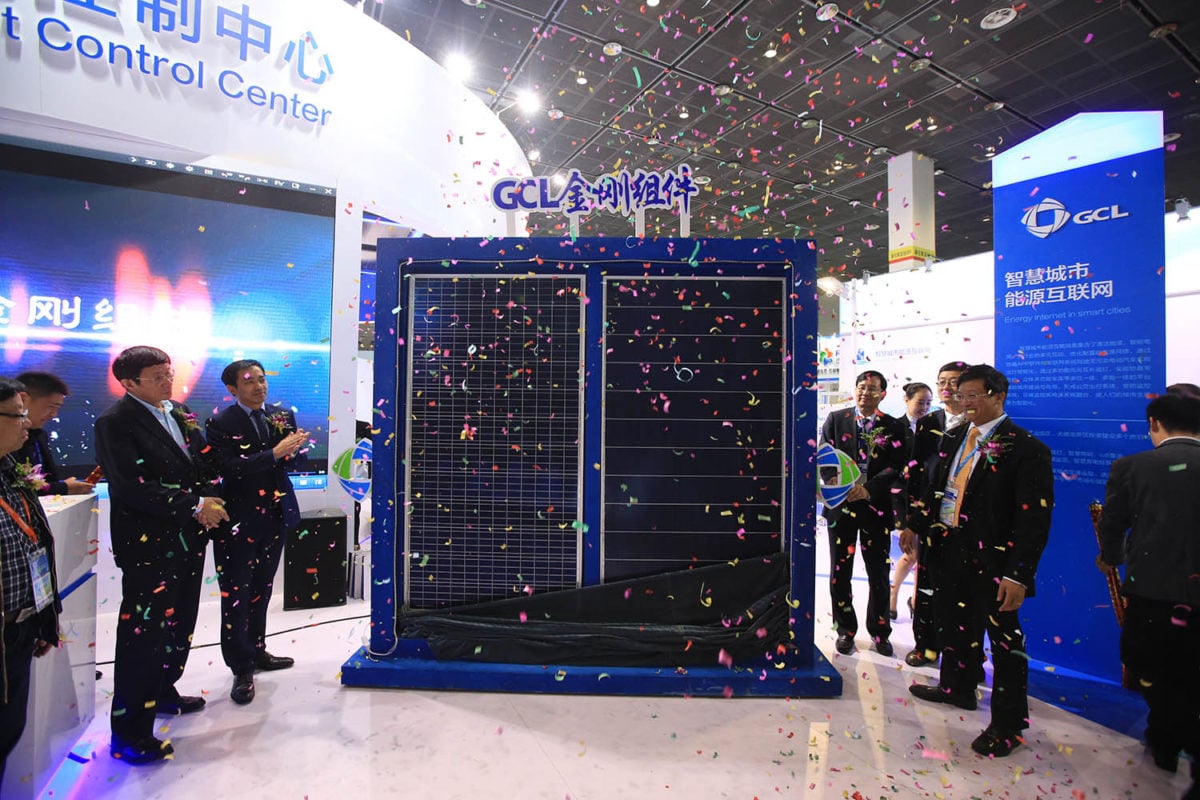 China-based PV manufacturer GCL System Integrated Technology has consolidated its position within the 'Silicon Module Super League' (SMSL) ranks after it reported more than 4GW of module shipments in 2016.
With the majority of module shipments supporting sister downstream project developer GCL New Energy in China, which achieved new grid connected solar power plants of over 3.5GW in 2016, which increased by 114% as official Chinese figures were reported to have seen 34.54GW of installs last year. GCL System's shipments almost doubled from 2.1GW in 2015.
GCL System reported full-year 2016 revenue of just over RMB12 billion (US$1.74 billion), compared to RMB6.28 billion in 2015, a 91.31% increase and RMB2.68 billion in 2014, its first year of operation.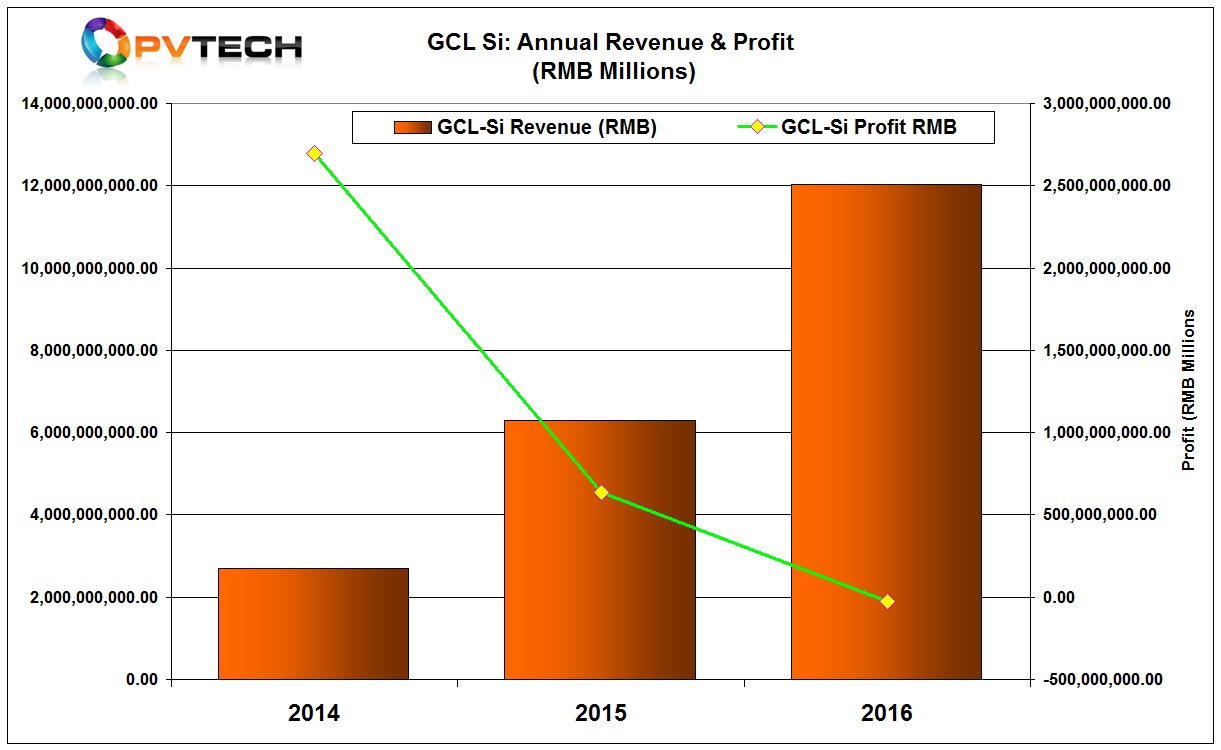 However, weaker downstream demand in the second half of the year, coupled to rapidly declining module ASP's took its toll on profitability in 2016. GCL System ended the year with a net loss of around US$34.3 million.
Sluggish demand in China in the first quarter of 2017 also impacted profitability. GCL System made a provisional net loss of US$18.2 million in the first quarter of 2017 on revenue of RMB2.4 billion.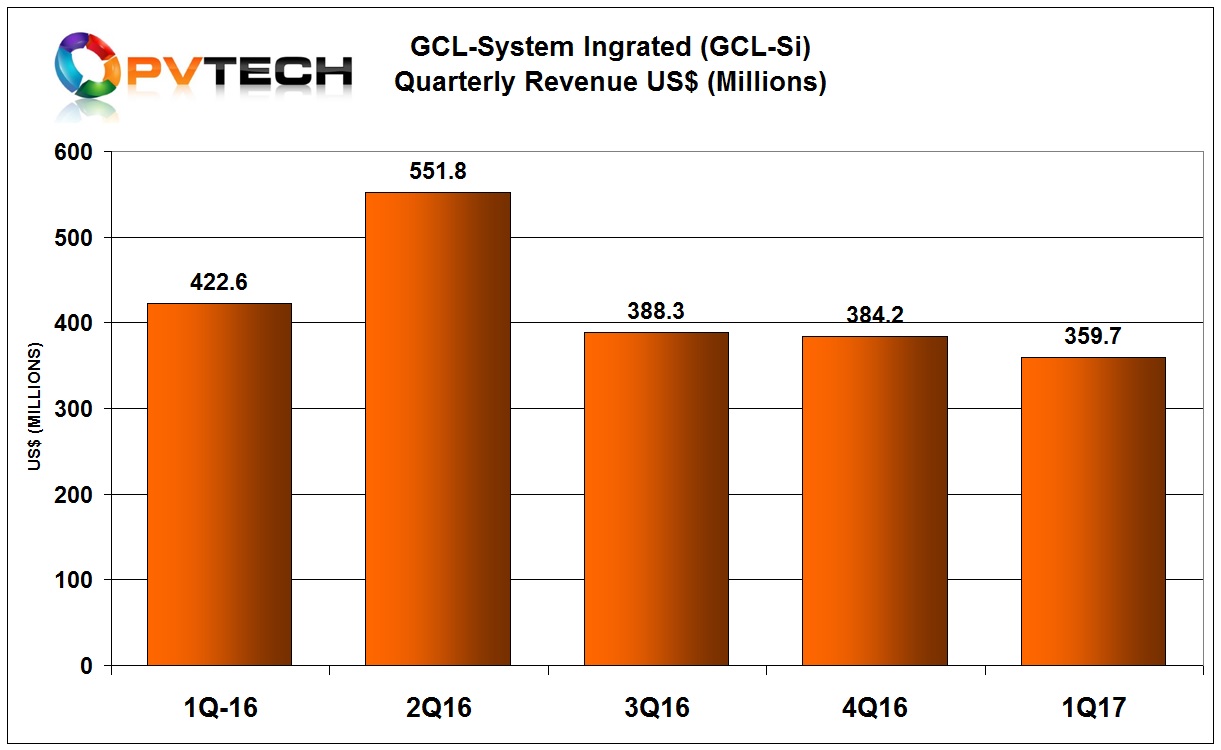 In only three short years GCL System has become an SMSL member and is the sixth ranked member in 2016, behind Hanwha Q CELLS with reported module shipments of 4.58GW.
GCL System achieved an integrated cell and module capacity of 5GW in 2016 and had plans to expand by a further 1.5GW of high-efficiency solar cells.
However, after posting its annual report last Friday, after the close of SNEC 2017, GCL System stated it would cancel a previously planned private placement of shares that were expected to raise around US$450 million to carryout new capacity expansions. Some of the proceeds were also expected to be allocated to its JV with Samsung SDI to expand energy storage production at a new facility completed in 2016, adding around 500MW of storage devise capacity.
It remains unclear whether the capacity expansions would still go ahead.