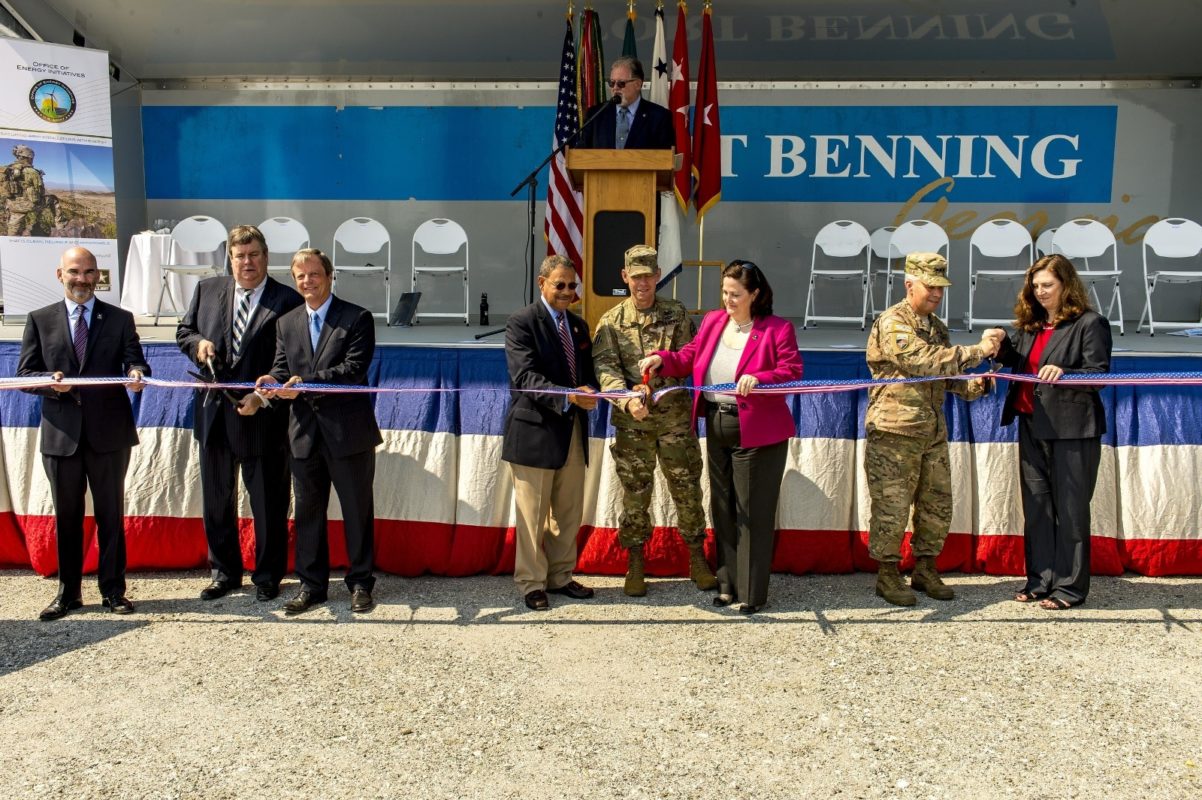 The newly-inaugurated 30MW solar facility at Fort Benning is the first of five military solar projects generating energy to save Georgia customers.
The project was borne out of a collaborative effort between Atlanta-based utility Georgia Power, members of the Georgia Public Service Commission and Department of the Army officials. Representatives from the respective groups attended a ribbon cutting ceremony on Wednesday to officially open the first of five new solar facilities on Georgia military bases with a total capacity of 166MW.
Speaking on behalf of the members of the Commission, Commissioner Stan Wise noted the Commission's efforts to bring viable solar projects to Georgia and to encourage solar development while keeping electric rates low for customers. Speakers also noted the importance of the project to Georgia, as well as the extensive collaboration needed between the utility, the Georgia PSC and the Army to complete the project.
The Fort Benning project spans more than 80 hectares and will be followed by other projects at Fort Stewart in Hinesville, Fort Gordon in Augusta, the Naval Submarine Base in Kings Bay and at the Georgia and the Marine Corps Logistics Base Albany.
The 30MW installation project is estimated at a US$75 million investment at the installation that uses nearly 134,000 PV panels. It will provide affordable clean energy not just for the military but for the entire state. The Commission directed that the projects would be brought online at or below the company's long-term avoided cost; the amount that was forecasted to cost the company to generate comparable energy from other sources.
"Since we first broke ground a year ago, this site has been transformed into a state-of-the-art solar facility that will deliver clean, reliable and affordable energy to our customers for years to come," said Norrie McKenzie, vice president of renewable development for Georgia Power at the event. "We look forward to seeing the rest of our military solar projects come online within the next year, and the positive benefits they will bring not only for our customers, but for the bases and local communities."