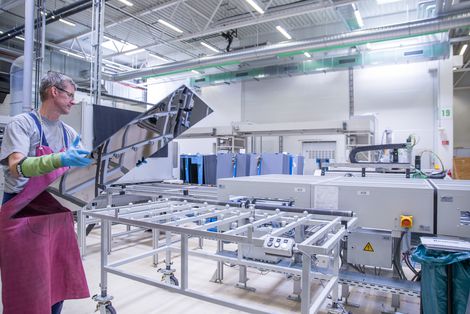 German-based CdTe thin-film module manufacturer Calyxo GmbH has entered insolvency proceedings in Thalheim, Germany.
The provisional insolvency administrator Prof. Dr. med. Lucas Flöther of law firm Flöther & Wissing issued a statement highlighting that Calyxo would continue to operate during the proceedings.
Calyxo was said to be employing 155 employees at its manufacturing operations in Thalheim. Workers wages and salaries are secured by the bankruptcy funds for three months until the end of June, according to the administrator.
"The application for insolvency has no impact on the day-to-day business operations," noted Flöther, "All services will continue to be of the usual quality. The goal is to maintain business operations and as many jobs as possible."
"Calyxo is a core competitive company, but in a very difficult market environment. Whether a refurbishment is possible, will show in the context of a closer examination in the next few months," added Flöther.