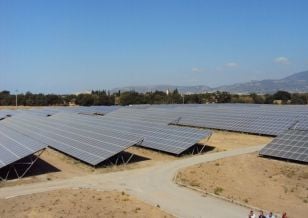 Germany's four main utilities are still playing catch-up in their efforts to make renewables a more central part of their strategies, solar and energy storage industry commentators have said.
E.On, RWE, Vattenfall and EnBW, which between them make up about two thirds of Germany's utility power market all said in their Q1 2016 financial results last week that renewable energy is a bigger portion of their business than ever. Each also reported drops in revenues from their conventional power generation businesses.
E.On and RWE are both close to €30 billion (US$34 million) in debt, with the former saying 2016 will be a transformative year for the company which split into two separate arms in 2015, one for conventional generation and the other for renewables and clean tech. RWE said that while there was a 20% in its operational result from conventional generation, results from its renewables division remained broadly constant compared to the first quarter of last year.
Sweden-headquartered Vattenfall meanwhile is looking to sell off its lignite business which would reduce carbon dioxide emissions by 70% from 2015 figures. EnBW is aiming to double its share of renewable energy in its generation mix from 19% in 2012 to 40% by 2020, pledging to invest mainly in wind, hydropower and grid infrastructure.
Enel example
While the steps have been broadly welcomed, Jorg Mayer of German solar trade association recently told PV Tech the country's utility majors have not put as much effort into renewables as they could have done. Mayer highlighted the example of Italy's Enel as a classic utility innovating to turn its attention to large-scale solar.
Enel is a utility and distribution grid operator in its home country, but has a "very aggressive strategy" in trying to gain market share in countries with emerging PV markets including Peru, Mexico and South Africa.
"[Enel is] developing huge PV projects and of course there's also financial risk but they have recognised that this is their chance to transform their company from an old utility to a new one," Mayer said.
By contrast, "the German's don't give a good example so far," Mayer said.
"E.On or RWE cannot compete yet with ENEL with regard to utility scale PV plants in international markets. They should strive to gain new market shares in new target markets and in new market segments."
The utility giants should capitalise on their large existing customer bases in Germany and trustworthy reputation, Mayer said.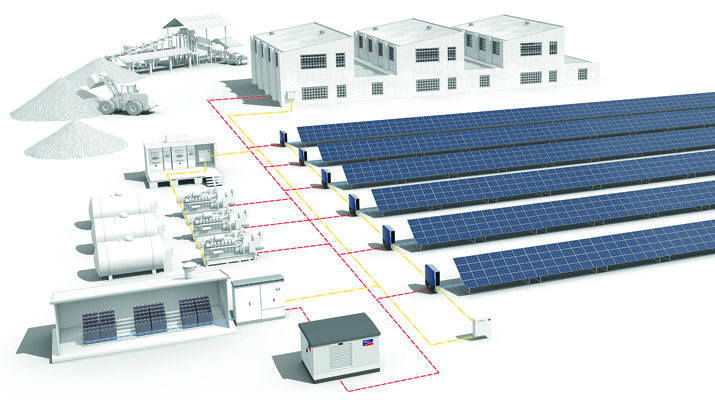 'Utility sector dragging its heels'
Phillip Hiersemenzel, consultant and spokesman with energy storage integration and battery management specialist Younicos was more damning of the situation.
According to Hiersemenzel, one of the biggest barriers to the Energiewende, Germany's national energy transition away from nuclear and fossil fuels to a solar and wind base load, has been the utility sector dragging its heels to protect its existing business models.
"The trouble with Germany has been that the entire question of how to transform the grid is linked with the survival of the utilities to a much larger degree than it is in other countries."
Several commentators have said that Germany's major utilities only really engaged with offshore wind throughout the formative years of the Energiewende, perhaps due to the fact that as a set of large centralised generation assets, offshore wind looks more like conventional generation from a utility standpoint than more distributed renewables like PV.
At a recent event in Berlin hosted by the German federal foreign ministry, several commentators said that the cost reduction efforts of the Energiewende, paid for in part by Germany consumers' energy bills, was partly to thank for the low prices seen for PV in recent auctions around the world.
"…It's fair to say the German Energiewende, without it we wouldn't be seeing 3¢ per kWh in Dubai (the world's lowest bid for a utility-scale PV project)," Phillip Hiersemenzel said.
"It was our FiT system that established an industry and brought down prices. I think it's fair to say we've established competitive markets everywhere in the world."
However, despite this tremendous effort, there has been fierce debate over the direction the energy transition now needs to take.
"At the same time, despite all the positive things about the Energiewende, we've been falling behind the curve and we've been fighting rear-guard battles because as you're well aware, the Energiewende took the big utilities by surprise. I don't know why it took them by surprise, it was there for everybody to see but they didn't take it seriously, I guess."
"It seems to me that right now the forces that be, the old entrenched forces are kind of, little dragging their feet, fighting rearguard battles, allowing the utilities some time to play catch-up."
Another solar industry voice, SMA's Volker Wachenfeld, who is vice president for energy storage and hybrid systems, said big engineering companies such as Siemens and big utilities could benefit from partnering up with specialist PV companies which already had experience of distributed energy and the Energiewende.
Conversely, Wachenfeld said, the likes of Siemens and the utilities had more experience in areas such as transmission networks, which would be another, equally vital part of the Energiewende.
"…They could be part of the overall strategy of integrating completely decentralised systems, they have a lot of expertise in really moving the energy for long distance from North to South and from the sea to the Alps so they should be part of that game."
"You need the big companies like that, you need their expertise. I could give you a generic view on how to run the transmission grid, but if you want me to go into detail I might fail."