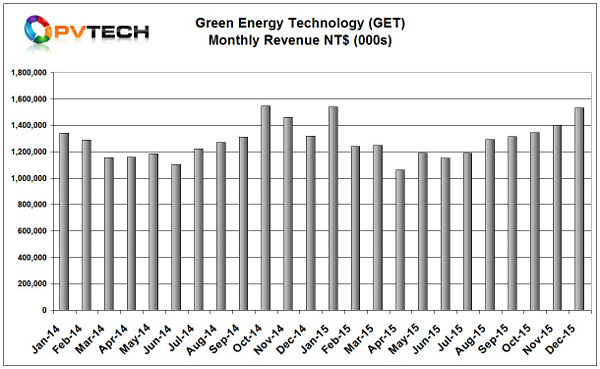 Taiwan-based solar wafer producer Green Energy Technology (GET) has said it is aggressively searching for outsourcing partners, due to growing wafer demand as sales hit a highpoint in December 2015.
GET noted running operations at over 95% utilisation rates and a continued increase in wafer ASPs as high-end wafer capacity was not meeting growing global demand.
The company had reported six consecutive months of increased sales, reaching NT$1,531 million (US$45.9 million) in December 2015, an increase of 9.4% from the previous month and 16.2% up year on year.
Consolidated sales for 2015 topped NT$15,505,727 (US$464 million), up 1.4% from 2014.