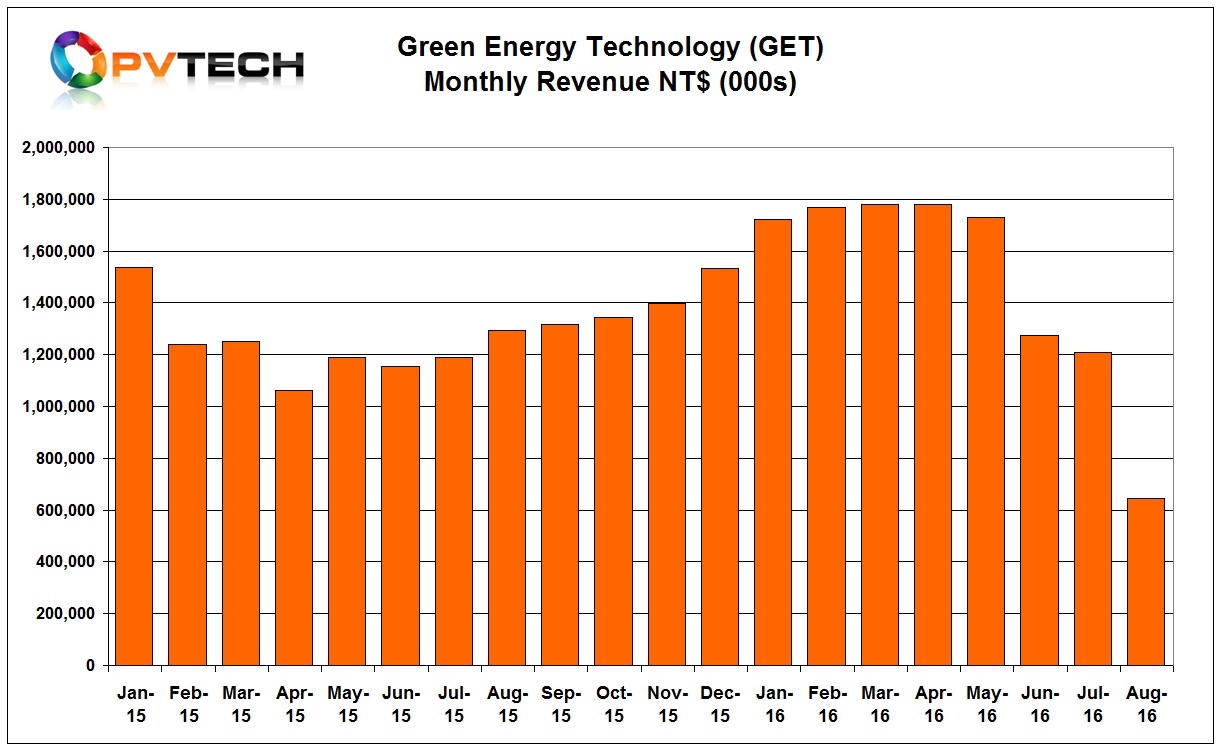 Taiwan-based multicrystalline wafer producer Green Energy Technology (GET) has reported sales for August, 2016 plummeted 46% from the previous month and 50% year-on-year as overcapacity and weaker demand hit ASP's further.
GET reported August, 2016 revenue of NT$ 645 million (US$20.56 million), compared to US$38.6 million in the previous month, which was down 5.1% from June, 2016.
Sales are at the lowest monthly rate since 2012.
The significant decline in sales is primarily due to weakness in end-market demand in China, after the country installed around 20GW in the first half of the year to beat FiT reductions at the end of June.
The last few months have ended GET's long-run of operating its wafer facilities at above 95% utilisation rates.
GET supplies key Taiwan-based solar cell producers which have major PV module manufacturing clients in China as well as manufacturers in China.