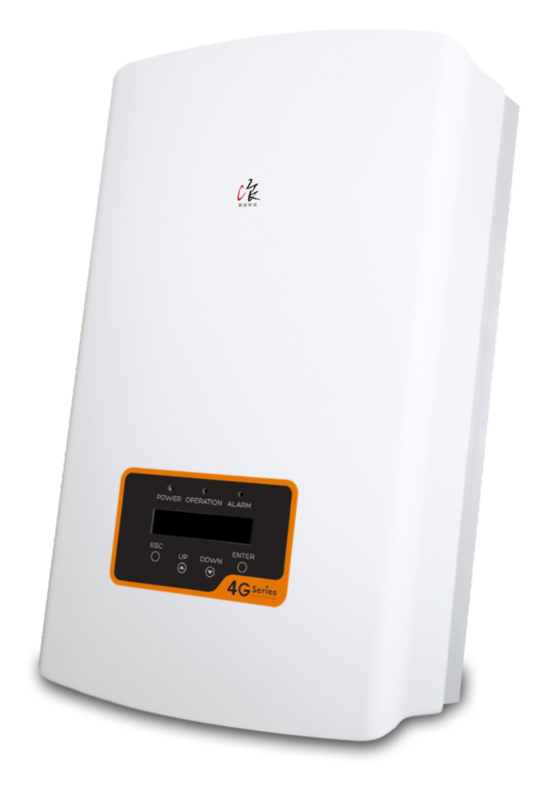 Ginlong Corporation has launched new high performing, safe and smart PV inverters, both for single and three phase applications, the Solis 4G and Solis HV series.
Problem
With large-scale development of distributed generation increasing, ensuring the efficient operation, smooth energy transfer, reliability and smart-control has been at the forefront of the latest PV inverter model design requirements.
Solution
The Solis-4G single-phase series with high switch frequency technology makes the inverter smaller and smarter. Single-board design reduces the risks caused by the connectors between the PCB board and the ultra-wide input voltage range reduces temperature increases, improving life-time reliability of the inverter. The latest generation components from international suppliers increase performance and efficiency throughout. The Solis-HV high voltage three phase series adopt four MPPT algorithm to ensure the high energy-transfer efficiency. Anti-resonance technology enables the connection of 6M+ inverters in parallel. With advance commercial site monitoring solutions, improved design and intelligent internal air circulation the max efficiency is over 99% and the THD is lower than 3%, according to the company.
Applications
Full range from domestic 1kW installations through to 50MW++ utility connections.
Platform
Models comply with AS4777.2:2015, with multiple fault protections levels.
Both the Solis-4G and Solis-HV series have RS485, WiFi/GPRS and Ethernet interface available.
Availability
April 2017, onwards.