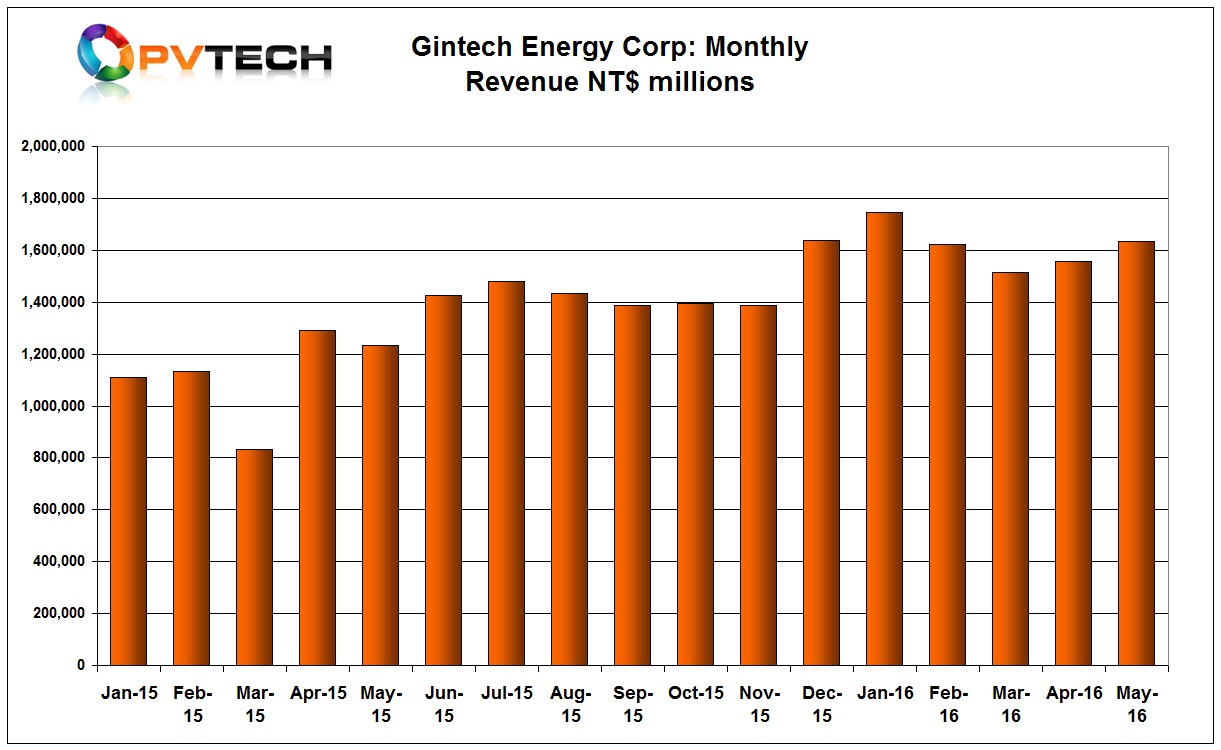 Taiwan-based solar cell and JV module manufacturer Gintech Energy reported a third consecutive month of increased revenue as demand remained strong in May, 2016.
Gintech reported May revenue of NT$ 1,634 million (US$50.84 million), an increase of 4.9% on the previous month and 32.3% higher than May, 2015.
Revenue in 2016 reached NT$ 8,073 million (US$251.2 million), up 44.2% from the prior year period.
Sales growth momentum is partially due to it ability to supply solar cells (350MW) and modules from it new facility in Thailand, which is ramping production after being capacity constrained in 2015.