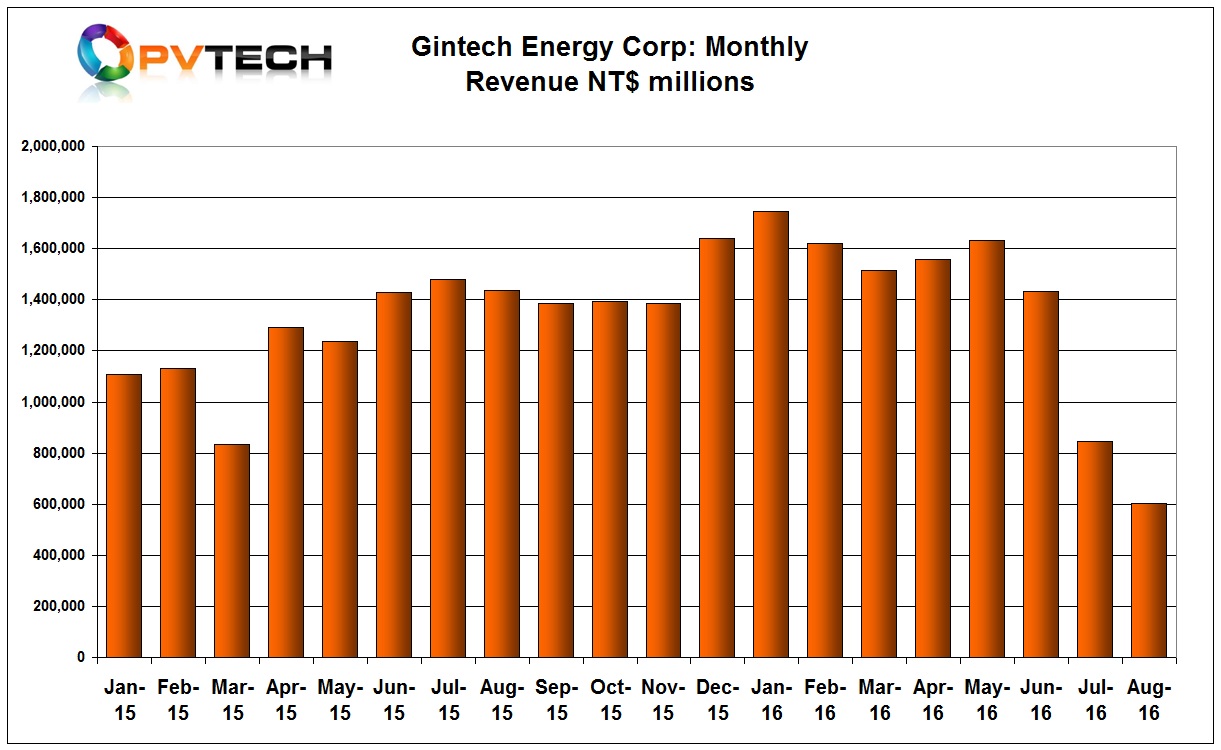 Taiwan-based merchant solar cell and JV module manufacturer Gintech Energy reported a second consecutive month of plummeting sales in August, 2016, setting a new record monthly low.
Gintech's August sales fell 28.7% to just NT$604 million (US$19.29 million) from the previous month and 57.91% from the prior year period as ASP's declined on continued demand weakness from key customers based in China. The company had reported a large 40.93% drop in sales in July.
Monthly sales in August actually surpassed previous lows last seen in September, 2012 through January, 2013 and set a new record low in sales for the company.
The acute sequential decline in sales would also mean a significant decline in utilisation rates.
As recently reported, Taiwan wafer producer, Green Energy Technology also reported a significant decline in sales, due to weak demand and falling ASP's due primarily to China demand collapse in the third quarter of 2016.