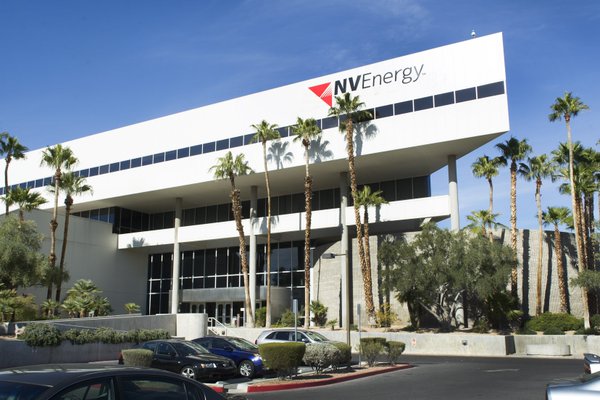 New Energy Industry Task Force, a government sect of Nevada's Office of Energy, has put forward a recommendation to extend net-metering and protect existing solar users through grandfathering.
The recommendation is a breath of fresh air in the state's usually controversy-ridden renewable energy sector. A host of obstacles surrounded Nevada's solar future when the utility regulators implemented new, less favourable rates on 1 January 2016; with new fixed-fees and lower net-metering credit for both new and existing customers. This sparked a contentious dispute characterised by utility monopolies attempting to oust clean-energy competition and arguments on whether richer solar customers were expecting their neighbours to subsidise their use of the grid.
Grandfathering rooftop solar customers into existing rules for 25 years
To solve the perennial debate on 'who pays how much for what', governor Sandoval issued an executive order in January 2016 reconvening the New Energy Industry Task Force. It was charged with "providing recommendations on the best energy policies for Nevada's future" and to advise on ways to promote the development of renewable energy and distributed resources in the state.
The Task Force held its first meeting in March 2016 – specifically addressing Nevada's compliance with the Clean Power plan, the future of net metering and Nevada's energy grid.
In advance of the upcoming 2017 Session of the Nevada Legislature, Nevada's Technical Advisory Committee on Distributed Generation and Storage, a sub-sect of the Task Force, passed a resolution calling on regulators to grandfather existing rooftop solar customers into the state's previous solar rules for 25 years. The resolution would apply to residential customers who submitted solar applications before 31 December 2015.
If this recommendation by the Task Force is approved, it will then go directly to governor Sandoval for enshrinement into legislation.
Small but promising step
Separate to any bill draft requests, the Task Force is also required to submit a report containing wider recommendations for rooftop solar and net-metering by 30 September. This report could potentially have significant leverage on how the state's rooftop solar market will evolve in future, as Chandler Sherman, deputy campaign manager at SolarCity's Bring Back Solar Alliance, said findings in the report could be inserted into future legislation.
Rooftop solar companies, many of which laid off staff or ceased operations in Nevada entirely after the new rates, understandably are hoping legislators will reinstate retail net-metering or approve a tariff that takes into consideration the widely discussed costs and benefits of solar. However, the newly-opened discussion on net-metering is undoubtedly a positive development; given that it was previously excluded by regulators, in an unprecedented move not seen in any other state. It was that decision, which the Nevada Public Utilities Commission (NPUC) reaffirmed in February, which incited The Alliance for Solar Choice (TASC) to file lawsuits challenging the ruling.
A small but promising step, the grandfathering recommendation has been eagerly greeted across the industry.
"We thank Chairman Jeremy Susac for his proposal to extend net metering, and applaud his leadership in proposing tangible solutions to bring solar back to Nevada," said Jon Wellinghoff, chief policy officer for SolarCity. "As the Chairman acknowledged, under the new rates the solar industry is 'drowning' and is unable to do business in the state. We're grateful the Task Force recognized the urgent need to grandfather existing net metering consumers, and we look forward to seeing future proposals that protect consumer choice and allow Nevada to regain its rightful place as a clean energy leader."
Ultimately, it is the legislature, not the NPUC, who will determine the policy framework for solar in the state. At the very least, this process can be initiated by grandfathering in existing net-metering customers; so it is a auspicious start, but awaits final approval by the governor.