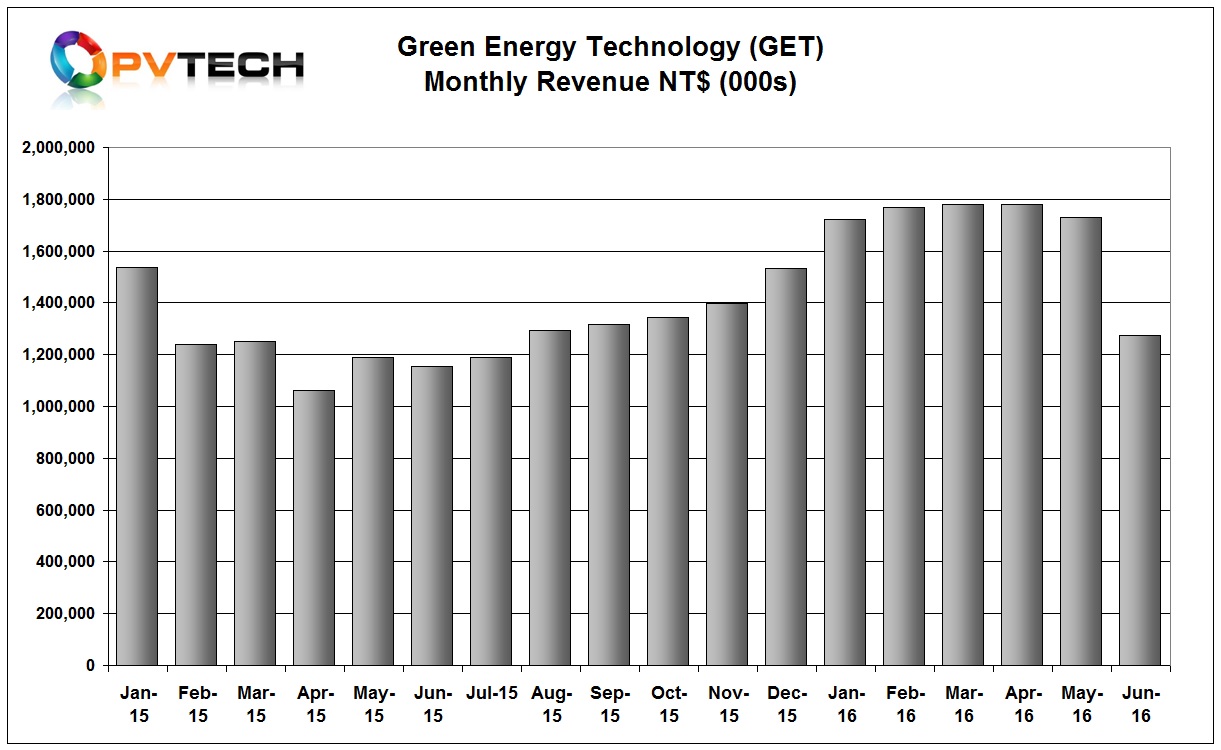 Taiwan-based multicrystalline wafer producer Green Energy Technology (GET) has reported a 26.3% drop in revenue for June, due to falling ASPs on the back of weak demand.
GET reported June, 2016 revenue of NT$ 1,273 million (US$39.3 million), down 26.3% from the previous month when revenue reached NT$ 1,727 million (US$53.3 million).
Weak demand and falling ASPs are primarily due to the rush through the second quarter to complete PV power plant projects in China before the FiT changes and new quota system starts. Taiwan-based cell and module suppliers, which account for around 50% of GET's customer base, are heavily used by Chinese PV manufacturers and project developers.
With stable polysilicon prices, GET's margins have also been squeezed, which could lead to several months of potential losses. The company noted that it expected the ASPs for high efficiency wafers to stabilize and potentially increase at the end of the third quarter of 2016, due to an expected seasonal demand increase.