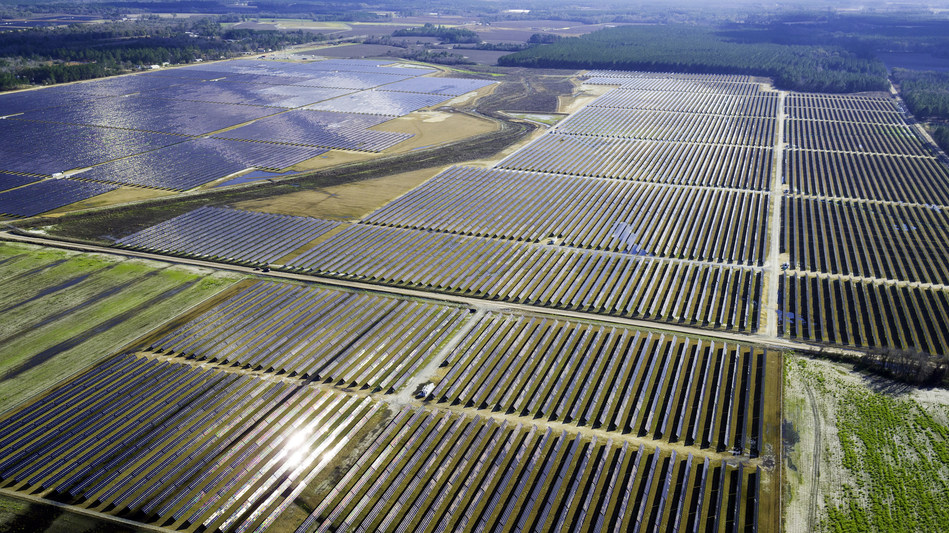 Renewable energy supplier Green Power EMC and IPP Silicon Ranch plan to bring an additional 200MW of PV generation online by 2020.
The solar portfolio will be distributed across four locations in southern Georgia and will provide low-cost, renewable power to more than 35,000 EMC households annually.
The four PV projects will be developed, funded and built by Silicon Ranch — who will also own, operate, and maintain the projects. Green Power EMC will purchase all the energy and environmental attributes generated by the plants on behalf of its member EMCs.
This 200MW portfolio is just the latest undertaking carried out by Silicon Ranch and Green Power EMC. Both companies commissioned a 20MW PV project in Jeff Davis County, Georgia back in 2015, while recently developing a 52MW installation near Hazelhurst.
Green Power EMC president Jeff Pratt noted: "The Georgia EMCs deserve enormous credit for their vision to provide competitively-priced, renewable power to their members. Continued improvements in solar cost and technology will help our EMCs meet their members' interest in solar energy and maintain competitive energy costs. We are proud to partner again with Silicon Ranch to provide solar energy to them at such an affordable cost."
Silicon Ranch president and CEO Matt Kisber added: "Green Power EMC has developed a procurement strategy that allows its member co-ops to capture tremendous value. By banding together, they are able to leverage economies of scale, resulting in an extremely low cost of energy for their members. Green Power EMC and its member co-ops have established the model that has made Georgia the fastest-growing solar state in America, and it's a model that other states will no doubt follow in the years to come."