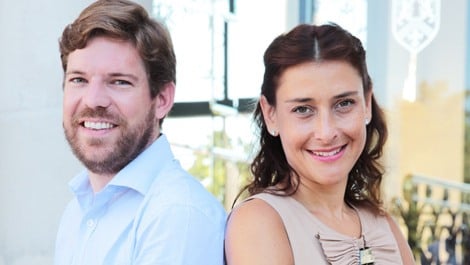 GreenWish Partners, a renewable energy developer dedicated to African renewables, will invest US$280 million to build 200MW worth of solar PV plants in Nigeria.
The company expects rapid procurement and anticipates that the plants will start producing electricity in the first quarter of next year. GreenWish has already signed a long-term PPA with the Nigerian Bulk Electricity Trading company (NBET) to sell power produced from the plants into the national grid.
GreenWish has plans to construct a 100MW solar plant in Enugu, and 50MW plants in both Kaduna and Jigawa. According to company CEO Charlotte Aubin-Kalaidjian, the projects will be financed 70% through debt and 30% through equity.
The Nigerian market
Although GreenWish develops PV projects in West Africa at large, Nigeria has always been a priority. Heavily-dependent on expensive and dirty fossil fuels such as diesel, the country faces a massive energy deficit. Still only 50% of the population has access to grid power; but even those that do suffer from frequent power outages.
The planned 200MW of solar online in the first quarter of 2018 will provide enough power for 2.5 million people, while displacing 1.5 million tonnes of CO2 emissions.
"Especially in the northern region where there is a higher deficit of power and a very large need for growth, our view is that solar can really bring a lot to the diversification and increase the energy mix of the country; especially where gas is harder to bring in," Aubin-Kalaidjian told CNBC Africa in a live interview.
She also cited Nigeria's key ingredients of political commitment with technical capacity and a strong case for solar as reasons for GreenWish prioritising the country:
"A high political commitment is the number one reason we are developing solar in Nigeria. We also see strong technical people within the government to negotiate with, and these are really key factors," she said.
Aubin-Kalaidjian compared the political stability and willingness to integrate renewables from Nigeria's government to the government in Senegal, where GreenWish was able to construct the first solar IPP in just 12 months.
"This is key because our counterparty is the government. We need to have a counterparty that can pay the deals. We need a counterparty that can allow the currency to be paid," she added.
Indeed, currency risk is very real problem in the Nigerian market as power shortages have significantly devalued the naira by more than a third of its value in the past year. Regardless, GreenWish Partners is not letting these technical challenges obscure its view of the potential Nigeria has for solar power.
"We have projects in West Africa from Senegal to Ivory Coast but Nigeria is a key priority because we see this high deficit of power and this high potential for solar. If we get confidence that we can take this [200MW] project to financial close, I want to do more. We have over US$1 billion investment capacity, so there is plenty of room to do more," said Aubin-Kalaidjian.
GreenWish Partners co-founder Gilles Parmentier will be speaking at Solar Media's Clean Energy West Africa Summit in Accra, Ghana, 4-5 April. To find out more, visit the event website here.