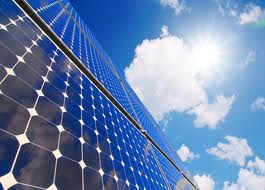 Module manufacturer Hanwha Q CELLS has supplied 27.5MW of HSL-72 modules to Mumbai-based synthetic and natural colour manufacturer and distributor Roha Dyechem.
The modules, rated at 305/310w, were installed at Bhadla in the state of Rajasthan and the project generates enough electricity to power around 7,000 households.
Roha is investing in renewable projects as part of a drive in environmental sustainability. The solar project is one of five plants, which are being built in Rajasthan State as part of Rajasthan's state solar policy.
MY Kim, senior vice president of Hanwha Q CELLS in India, said: "Hanwha Q CELLS is pleased to power one of Roha's solar power plants and to support its clean energy initiatives. Hanwha Q CELLS has booked about 270MW to major energy companies in India year-to-date, with over 200MW of modules scheduled for shipment in 2015. We expect to accelerate our business in India going forward."