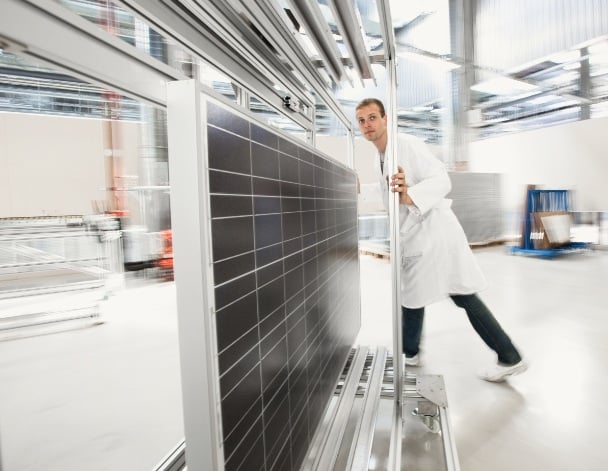 'Silicon Module Super League' (SMAL) member Hanwha Q CELLS said it had reached a new production milestone of 1.0 billion high-efficiency 'Q.ANTUM' solar cells, equivalent to around 5GW.
The Q.ANTUM cells are based on PERC (Passivated Emitter Rear Cell) technology that was developed at its R&D facilities in Germany and started production in 2012 and is now fabricated in Malaysia, China and South Korea.
Seong-woo Nam, CEO of Hanwha Q CELLS, commented: "Having achieved one billion of commercially mass produced Q.ANTUM solar cells is an outstanding milestone for our company and a powerful demonstration of Hanwha Q CELLS leadership in solar industry." Looking to the future, CEO Nam said: "As our core technology platform, we will continue to develop and push Q.ANTUM technology to achieve even higher yields and lower LCOE for our customers."
Hanwha Q CELLS was the largest producer of solar cells in 2016 and was ranked fourth largest module manufacturer (by shipments) in 2016.