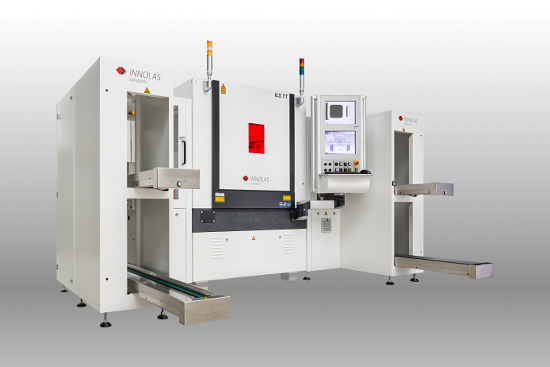 PV laser technology equipment specialist InnoLas Solutions has supplied its ILS-TT rotary table laser production tool to 'Silicon Module Super League' (SMSL) member, Hanwha Q CELLS R&D facility in Germany to support next-generation PERC (Passivated Emitter Rear Contact) development.
InnoLas noted that it had previously supplied its ILS-TT laser machine to former Q-Cells but had been chosen to become the partner of Hanwha Q CELLS. The laser tool was delivered to Hanwha Q CELLS' in September, 2016, according to InnoLas.
Dr. Markus Ficher, Vice President R&D Processes at Hanwha Q CELLS GmbH said: "InnoLas is enabling us to achieve our ambitious efficiency milestones on our roadmap faster and more reliably. We look forward to continue our trustworthy partnership by evaluating innovative technologies together."
According to Markus Nicht, CEO of InnoLas Solutions, Hanwha Q CELLS retained its laser technology after evaluating other options on the market.
"It shows that we remain the technology leader in advanced laser processing for the PV industry," noted Nicht.
THE SMSL member recently announced it would start production of monocrystalline PERC solar cells and half-cut cells. Innolas provides laser cutting tools for half-cut cells.