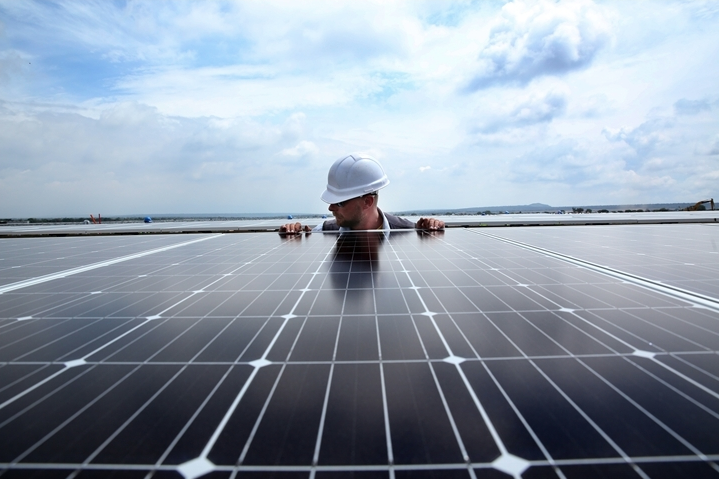 Utility giant Iberdrola has revealed 400MW of additional large-scale solar it intends to bring forward in Spain, unveiling its 2020 development pipeline in the process.
Late last week the Spain-headquartered international utility revealed that it had greenlit some 400MW of new solar projects, all slated for development in the Extremadura region towards the country's south west, a hot bed for solar developments.
Two projects – Majada Alta and Santa Antonio – are to be built in the Cedillo municipality in Cáceres, each with a generation capacity of 50MW.
Those two projects have already been presented to the Extremaduran Regional Government and are expected to be commissioned in 2020.
They will border another 300MW utility-scale project in the area, for which Iberdrola already has grid access.
Meanwhile, Iberdrola also confirmed that another of its PV developments in the region – the Campo Arañuelo complex – will be the firm's next to launch, as construction is now to commence at the beginning of next year.
The three-phased development has a combined generation capacity of 150MW and will be co-located with a battery storage system.
Altogether, Iberdrola is bringing forward around 1.8GW of utility-scale PV in Extremadura, rendering the region the principal focus of the utility's renewable energy strategy in Spain.
But Spain is not Iberdrola's sole focus for its emerging solar portfolio. Last week numerous reports linked the utility with its maiden investment into the Australian renewables market, with the company lining up a AU$500 million (US$340 million) investment into a 320MW solar-plus-wind hybrid project in south Australia.
That investment follows years studying opportunities in the market, the company said, with Iberdrola having amassed a 650MW renewables pipeline there.
News of yet further investments in renewables by Iberdrola will come as little surprise considering the firm's most recent results disclosure. Having invested a record amount into new renewables capacity, the firm boasted a 20% surge in net profit, leading company chairman Ignacio Galán to describe the performance as a "virtuous circle of growth".