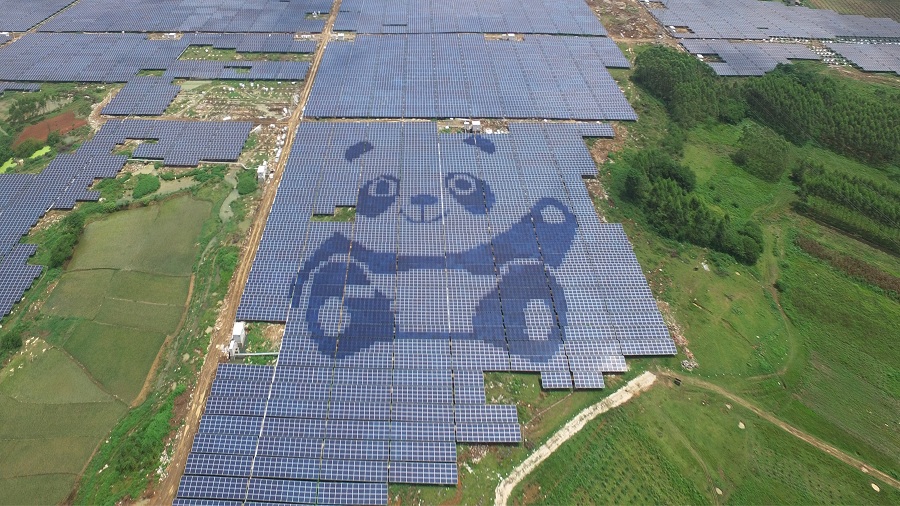 According to market research firm IHS Markit, solar PV installations in 2018 are expected to reach 105GW, an 11% increase over the prior year when installations topped over 96GW, despite an expected decline in China, due to the sudden capping of growth by new government policies.
IHS Markit noted that its outlook for global PV installations in 2018 has fallen from 113GW to 105 GW, directly due to the expected drop in installations as caps were imposed on utility-scale and distributed generation (DG) projects, the two biggest market sectors in the country.
The market research firm is forecasting installations in China will reach 38GW in 2018, down from over 53GW in 2017. Other market research firms are guiding 30GW to 35GW in China after the policy changes.
The significant impact in installations in China is expected to occur in the second half of 2018 and amount to less than half the number installed in the first half of the year, according to IHS Markit.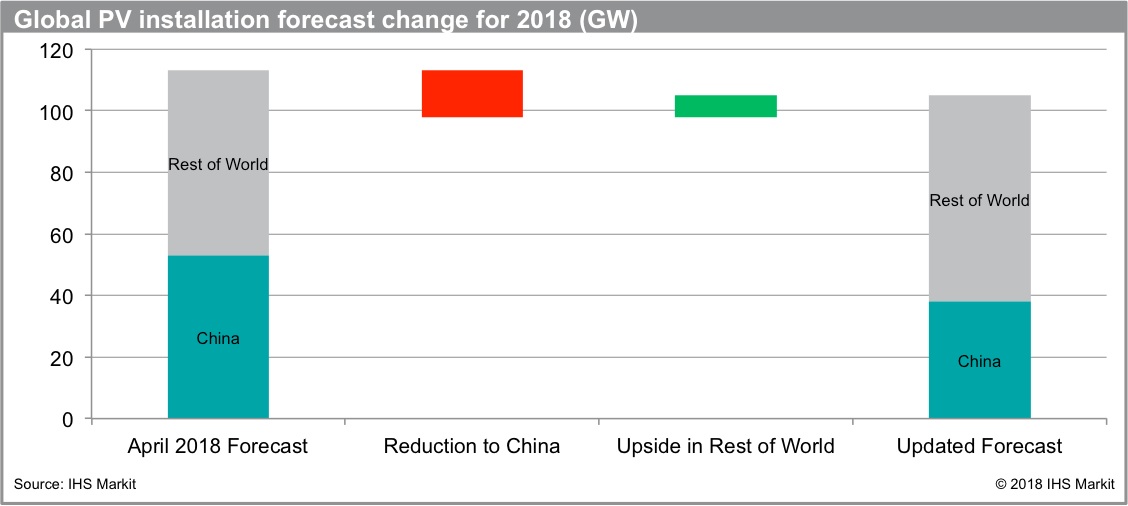 Supply chain impact
IHS Markit expects the whole PV supply chain will be impacted by curtailment in China, which will result in a "fiercely competitive environment in international markets, which will lead to aggressive price reductions across the board."
However, avoiding forecasting module ASP decline's such as Bloomberg New Energy Finance (BNEF), IHS Markit said: "At this early stage, the concept of an 'average' price is somewhat meaningless. The final price level will not only depend on China's recent decision, but it will also be influenced by developments around the Minimum Imported Price (MIP) in Europe and India's decisions surrounding safeguard duties and the anti-dumping investigation."
The market research firm summarized the market going forward in 2018 as being "defined by overproduction and intense competition among suppliers."
"Once these lower prices are settled, and the industry has gone through another wave of oversupply, low profitability and consolidation, solar energy will become even more competitive across new markets."