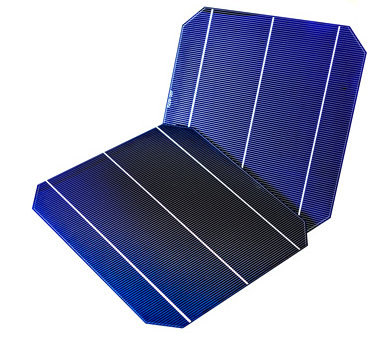 Nanoelectronics research centre imec and energy giant Total, majority owner of US-based PV energy provider, SunPower, have extended an R&D collaboration to embrace a number of advanced technologies, including n-type PERT bi-facial solar cells and novel low-cost module interconnection concepts.
The field of collaboration closely corresponds to the recent significant change in SunPower's cell and module product strategy, revealed at its last analyst day event in 2015.
SunPower had announced that it would be offering a new 'Performance' (P) Series module developed by US-based Cogenra Solar, which it said it acquired earlier in 2015. SunPower said the Dense Cell Interconnect (DCI) technology enabled a 60-cell n-type mono front contact module to generate 334W, a 60-cell p-type mono module to generate 301W, and a 60-cell p-type multicrystalline cell to generate 288W.
Total has been supporting SunPower's R&D efforts in a number of ways since its acquisition, including recruiting scientists and engineers to focus on a range of advanced solar cell developments inline with SunPower's 'Maxeon' (IBC) cell and module interconnection technologies.
Imec noted that Total would collaborate with the Belgium-based research centre through its industrial affiliation programme (IIAP) on advanced cell architectures aiming at 23%-plus bifacial n-type cell conversion efficiencies, novel low-cost module interconnection concepts.
Research will also be undertaken on smart modules and techniques to more accurately predict the energy production from solar cell/modules under varying weather conditions.
Significantly, Total will also collaborate through the IIAP with unnamed solar cell manufacturers, material and equipment suppliers, and academia in general.
SunPower's new 'P Series' modules are expected to use third-party solar cells, both mono and multi, while some of the module assembly work would be carried out at existing assembly plants but also in partnership with the likes of OEM partner, Flextronics.
"I am pleased that Total has extended its partnership to imec's R&D programme on silicon solar cells and am looking forward to building upon the work we have done thus far," said Rudi Cartuyvels, executive vice president of smart systems and energy technology at imec. "Investing in R&D and innovation, is crucial for companies to prepare for the future and to stay ahead of the competition in a challenging environment such as the PV market. Total's commitment confirms the leading positions of imec's PV research in the global PV and energy market."
SunPower is planning to ramp Cogenra Solar's module technology to 2GW by 2020, while its high-efficiency 'Maxeon' solar cell technology at its new facility, Fab 5, would only start ramping a planned 800MW in 2019.
Both imec and SunPower solar cell experts are presenting at the PVCellTech conference in Malaysia in mid-March, 2016. Further details of attending the event are found here.