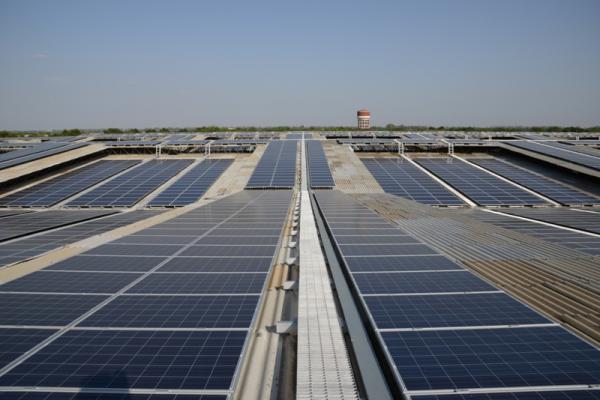 India is likely to commission 4,345MW of solar capacity in the financial year 2015/16, despite only having 936MW commissioned in the first eight months of the year, according to the Ministry of New and Renewable Energy (MNRE).
Of the capcity to come online this year, 3,775MW will come from state policies and 570MW will be under Government of India rooftop solar and Viability Gap funding (VGF) policies.
The forecasts came from the MNRE's latest update on the various schemes helping to achieve its 100GW solar by 2022 target.
As of 30 November this year, the state of Rajasthan has taken pole position for the total amount of solar capacity commissioned with 1,257MW, followed by Gujarat (1,024MW), Madhya Pradesh (674MW), Tamil Nadu (386MW) and Andhra Pradesh (284MW).
The top states for capacity commissioned in the 2015/16 financial year up to 30 November were:
Rajasthan 314MW
Tamil Nadu 243MW
Madhya Pradesh 115MW
Chhattisgarh 66MW
Andhra Pradesh 41MW
Telangana 30MW
Karnataka 27MW
Between December this year and the end of the financial year in march 2016, there are a further 3,991MW of tenders expected to come out mainly from the National Thermal Power Corporation (NTPC) and the Solar Energy Corporation of India (SECI).
Meanwhile there are 11,243MW projects likely to be commissioned in the following year 2016/17.
At Intersolar India in Mumbai recently, MNRE joint secretary Tarun Kapoor said that if India achieves installations of around 12GW by 2016/17, then the "game really begins", because the country will then be competing with PV giants Germany and China in terms of record annual installations.
The Government of India has also released a 'Year End Review' of its 100GW solar target.
It listed recent policy measures that are favourable to utility-scale solar:
amendments to Electricity Act and Tariff Policy for enforcement of Renewable Purchase Obligation (RPO) and for providing Renewable Generation Obligation (RGO)
setting up of solar parks and Green Energy Corridor project
Surya Mitra Scheme launched for creating 50,000 trained personnel within a period of five years (2015-16 to 2019-20)
Inclusion of Renewable Energy Projects in Priority Sector lending norms of Commercial Banks
Draft Renewbale Energy Act of 2015