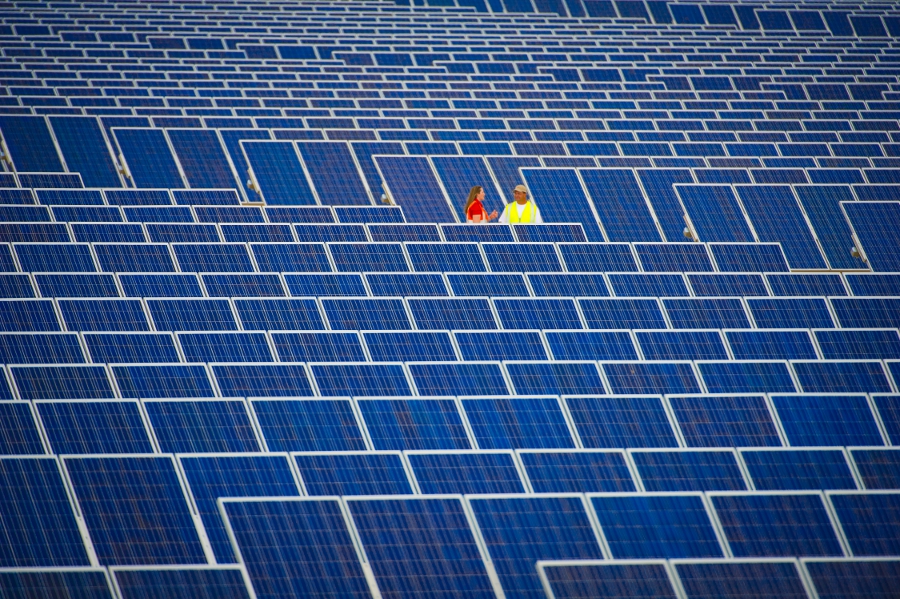 India looks set to install over 3.6GW of PV next year, according to clean energy consultancy Mercom Capital Group.
Mercom's latest 'India Market Update' forecasts 3,645MW of installations in 2016, a significant increase on the 2,150MW it is predicting for 2015.
That 2015 figure is slightly down on the 2.5GW Mercom forecast in its last market update, but is still marginally higher than the 2GW it forecast earlier in the year.
To date this year, India has installed 1,652MW of new capacity, taking total installations in the country to 4,816MW.
"After three years of stagnation, the Indian solar market is set to experience strong growth over the next several years," said Mercom CEO Raj Prabhu. "There have been a number of important energy-related policy announcements recently, with increased activity on the ground with tenders and auctions beginning to occur more frequently."
Notable developments highlighted by Prabhu include the calls for tenders issued by India's National Thermal Power Corporation under the 3GW phase II, batch of India's JNNSM solar programme. A highlight of this was US firm SunEdison placing the lowest solar bid in India to date, though Mercom said this development raised questions over the prices at which developers are bidding.
"Bids are falling faster than component costs and there is a concern that this is a race to the bottom for solar bids in India," said Prabhu. "The pent up demand due to auction delays is leading to aggressive bidding in an effort to capture market share with an assumption that component costs will continue to fall no matter what. This is a risky strategy considering the global market trends over the next 12 months."
According to Mercom, around 5,500MW of projects are due to be auctioned off over the next several months between the NTPC and the Solar Energy Corporation of India (SECI).
Another positive highlighted by the consultancy was the package of proposals published by the government earlier this month aimed at breathing new life into India's distribution companies (Discoms).
Many Discoms are struggling with heavy debt burdens and are frequently cited as an off-taker risk to would-be solar investors in India. Mercom said the proposals could help ease what it said was one of the Indian power sector's biggest obstacles in recent years.
In terms of the levels of interest generated, India has been the standout solar market with investors from around the world all jostling to capitalise on the potentially huge opportunities created by prime minster Narendra Modi's target of hitting 100GW of solar by 2022.
Actual installations have yet to live up to the hype, but all the signs point to deployment accelerating in the second half of this decade. Yesterday, consultancy KPMG identified the emergence of India's rooftop market in the next five years as a potentially key factor in propelling India towards its huge target.