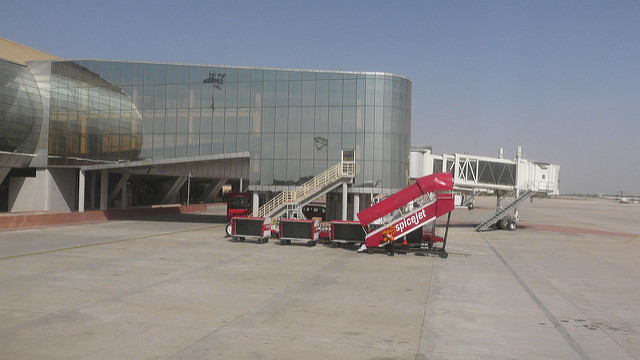 India's Civil Aviation Ministry is planning to build 146MW of solar capacity across 143 airports.
The Airports Authority of India (AAI) has already installed solar power plants at 16 airports with a total capacity of 5.4MW. Meanwhile, by December this year a further 24.1MW of solar power plants will become operational at 11 more airports. The targeted period of time in which to install the full 146MW has not been specified.
At a meeting, involving the union minister of Civil Aviation Ashok Gajapathi Raju, the issues of water conservation, water-recycling and sewage treatment plants at the airports were also discussed.
The airport director of Jaipur explained energy conservation measures recently undertaken at his airport including greater use of LED lighting, installing efficient air-conditioning equipment, energy efficient pumps and motors, as well as a 1MW rooftop solar power plant and a 1.8MW ground-mount solar plant both under construction. All airport directors were encouraged to adopt similar initiatives.
The state of Kerala made headlines last year by installing 12MW of solar at the Kochi International Airport.
Meanwhile, also last year, Delhi International Airport Limited (DIAL) put in an order for Enerparc Energy to set up a 5.7MW solar plant at T3 terminal. This was a repeat order following Enerparc's successful 2.1MW solar installation for DIAL near the runway, which was commissioned in January 2014.