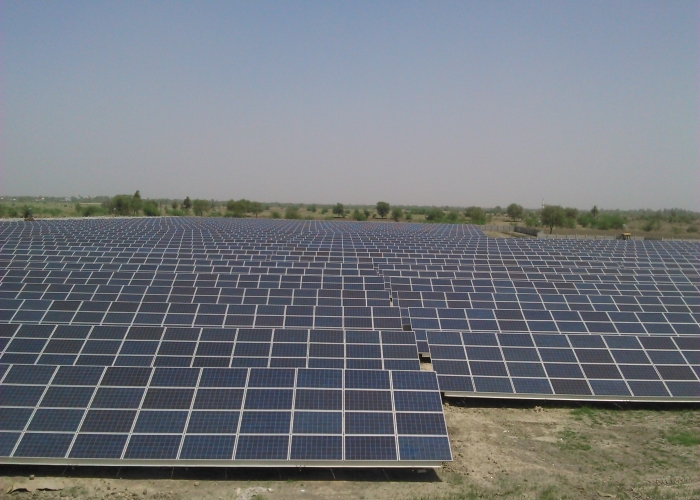 India needs to pick up the pace of its solar tendering to stay in touch with its ambitious targets, but recent low bids have caused widespread reworking of state tenders, according to consultancy firm Mercom Capital Group.
Tenders were flying thick and fast during the second half of 2015 and for most of 2016, but the speed slowed in late 2016. Meanwhile, Q1 2017 has seen a significant tail off in activity, with more than half of tendering (1GW out of 1.85GW) made up of retenders coming about through a lack of interest in some of the original offerings.
Despite the fanfare around the lowest ever India solar prices at Rewa of INR3.30/kWh (US$0.067), Mercom singled this out as one of the highest contributing factors to the recent slowdown. Other government agencies and states have taken note and have stalled tendering while they try to renegotiate PPAs that are higher than those seen at Rewa. Meanwhile, developers feel increasing pressure to meet similar low levels despite the highly unique parameters of the Rewa tender that led to the price declines.
However, a Ministry of New and Renewable Energy (MNRE) official told Mercom that the delays may simply be states reworking their tenders to imitate that of Rewa, bringing in similar guarantees and incentives before the pace picks up again in a manner that could see continued low prices.
Nevertheless, Mercom claimed that developers have found the slowdown "disconcerting", while manufacturers are stumped by having made plans in line with far greater activity. The states of Bihar, Jharkhand, Tamil Nadu, Rajasthan, and Maharashtra were highlighted as having the biggest declines in tendering activity.
Delays in transmission infrastructure have already been cited as holding back tenders, but poor health of the distribution companies (Discoms) and weak power demand have also played a part. This weakening demand has been accentuated by increased captive consumption in the C&I sector, said Mercom.
The World Trade Organisation (WTO) ruling against India's Domestic Content Requirement (DCR) has also caused multiple DCR tender delays and even cancellations.
Following the Rewa auction, Raj Prabhu, Mercom CEO, said: "Although this is the lowest tariff ever recorded in India, this auction has several special attributes which makes it hard to directly compare with previous low bids. […] The fear is that media, government officials and analysts will hype up the low bids and other states will then start pressuring developers to match bids from the REWA auction tariffs, which has happened in the past."