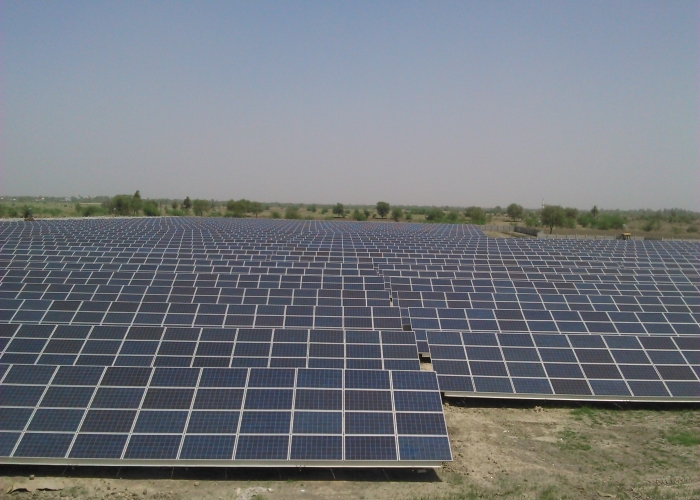 India's Ministry of New and Renewable Energy (MNRE) plans to alter the benchmark tariff for the 5GW of solar being tendered with viability gap funding (VGF) support from central government.
Until now, Solar Energy Corporation of India (SECI) has been tendering VGF-based projects under batch IV, phase II of the National Solar Mission with a set tariff of INR 4.43/kWh (US$ 0.066).
However, under the new plans, any state, which has already seen tariffs fall below INR 4.50/kWh in other PV tenders, will have a new benchmark tariff set at just INR 4/kWh. So far, only Rajasthan has seen bids fall below this level with submissions from Fortum (4.34), Shapoorji Pallonji, Adani and Mahindra Susten (4.35).
On the other hand, the tariff will remain at INR 4.50/kWh in states that have yet to see a tariff go below the 4.50 rupee threshold.
Vinay Rustagi, managing director at consultancy firm Bridge to India, told PV Tech: "Given that we have seen tariffs of below five rupees across most of India now, I don't think that these changes will make a whole lot of difference to the developers.
"In my view the change is designed to incentivise the distribution companies (Discoms) to buy solar power through SECI tenders."
Rustagi explained that in states with the four rupee tariff, Discoms will now be attracted to go through a SECI tender to procure their power at this cheap rate rather than procuring their own power through other mechanisms. SECI then has the funding to deliver the VGF support to the solar developers, which will alleviate their overall project costs.
Earlier this month, SECI announced it would introduce a payment security mechanism to support its VGF payments and avoid delays.