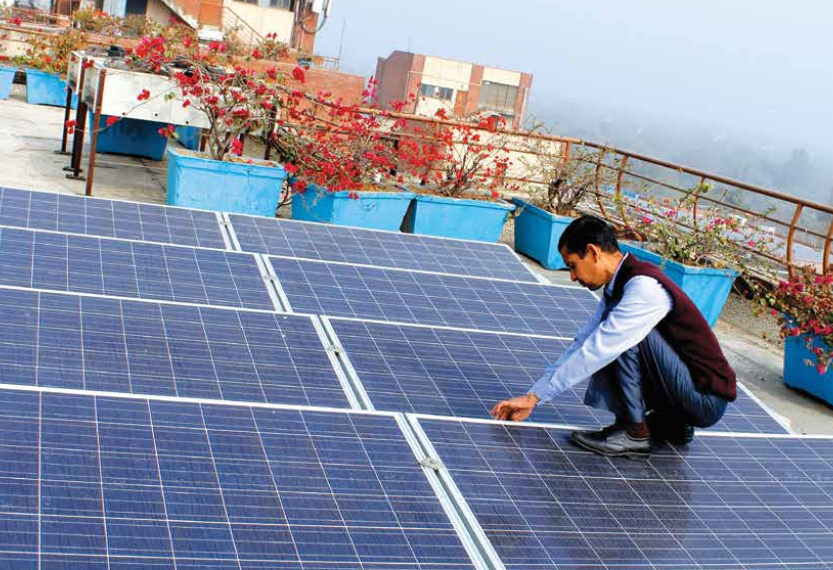 India is forecast to add 700MW of rooftop PV in the year 2016 and cross the cumulative 1GW benchmark this month, according to the latest update from consultancy firm Bridge to India.
The rooftop sector has to date been overshadowed by India's booming utility-scale segment, with rooftop expected to account for just 15% of total solar installations this year having grown at a "sizzling 300%" in the last year, said Bridge to India.
Overall, rooftop PV stands at around 10-12% of India's total solar capacity, which is a far smaller percentage than in other major PV markets such as the US (46%), Germany (73%), China (18%) and Australia (97%).
The commercial and industrial segment will also see large capacity additions by the end of September with investors looking to claim 80% accelerated depreciation (AD). This AD is set to reduce to 40% from April 2017 and it is not yet clear if these benefits will still apply to projects from this date.
Bridge to India also understands that the Ministry of Power could soon announce a financial support package for distribution utilities to implement rooftop solar.
MNRE's plans for rooftop solar on government buildings is helping the rooftop segment, although it is still largely driven by private sector demand. Solar Energy Corporation of India (SECI) has already announced a scheme for allocating 1GW of rooftop solar capacity on various government buildings. Meanwhile, several government departments have recently committed to installing 1.5GW of rooftop solar capacity. Net metering is also reported to be becoming more effective across the country.
Bridge to India noted: "The high growth phase of India's rooftop solar market has only just begun. This market has got a great potential and it is very encouraging to see the government addressing some of the key challenges."
The Indian government has maintained its 40GW rooftop solar target by 2022.
The Indian state of Odisha recently said it is targeting 70MW of rooftop solar by 2022 and has already received multiple residential applications. Meanhwile, the State Bank of India (SBI) has signed agreements with the World Bank for a US$625 million facility specifically to support India's grid-connected rooftop solar programme.